Concord's Spring Break is April 4-8! Schools will be closed during this time. The Education Center will be open from 7:30-4:00 p.m. Call 875-5161 for assistance! We hope everyone has a fun and relaxing week and look forward to returning to school on Monday, April 11!

On this final day of National Reading Month, our guest readers spent time with students at Concord East Side! We're so appreciative of everyone who participated in the fun this month! Keep reading! #ConcordReadsTogether #ConcordPride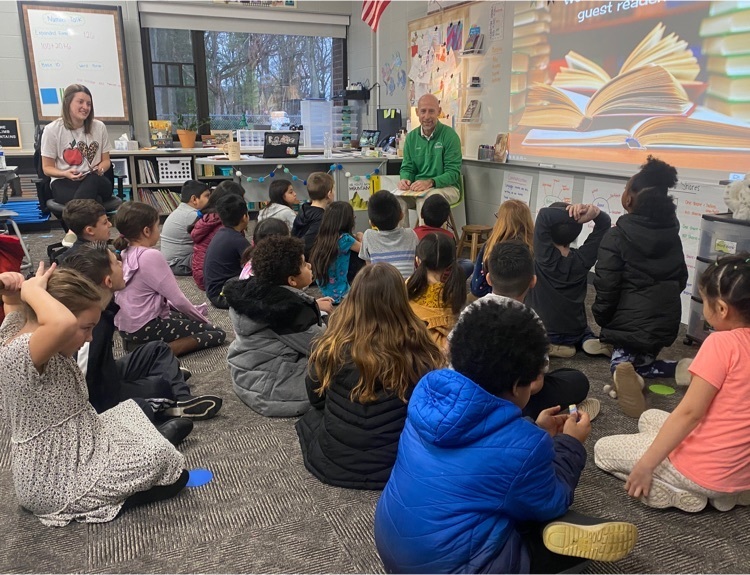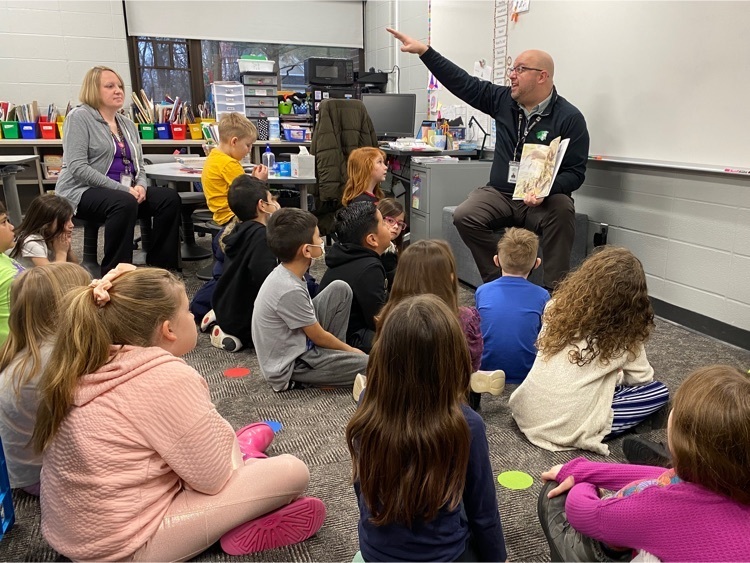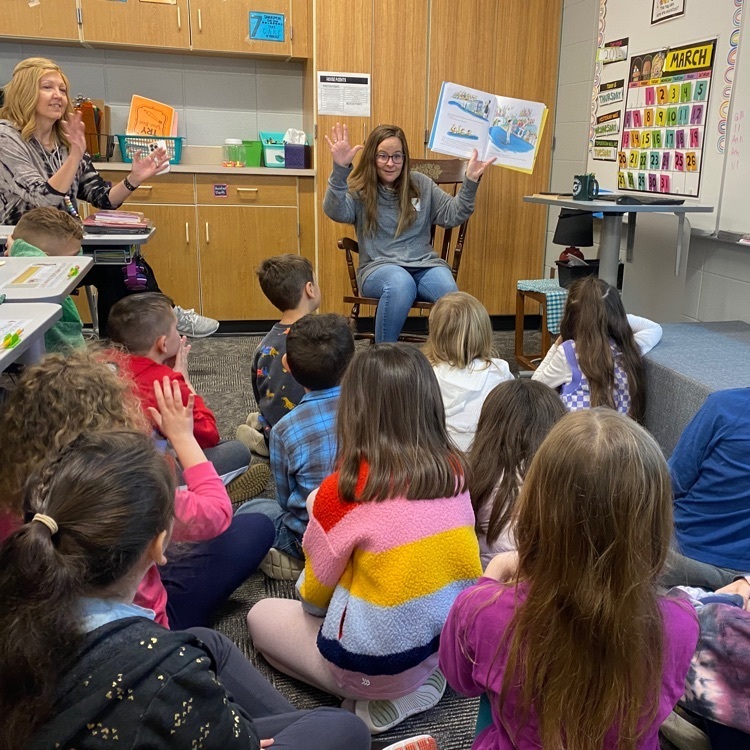 Representative Tim Wesco visited Mr. Furfaro's Government class. Thank You for sharing your experiences with our students. @RepWesco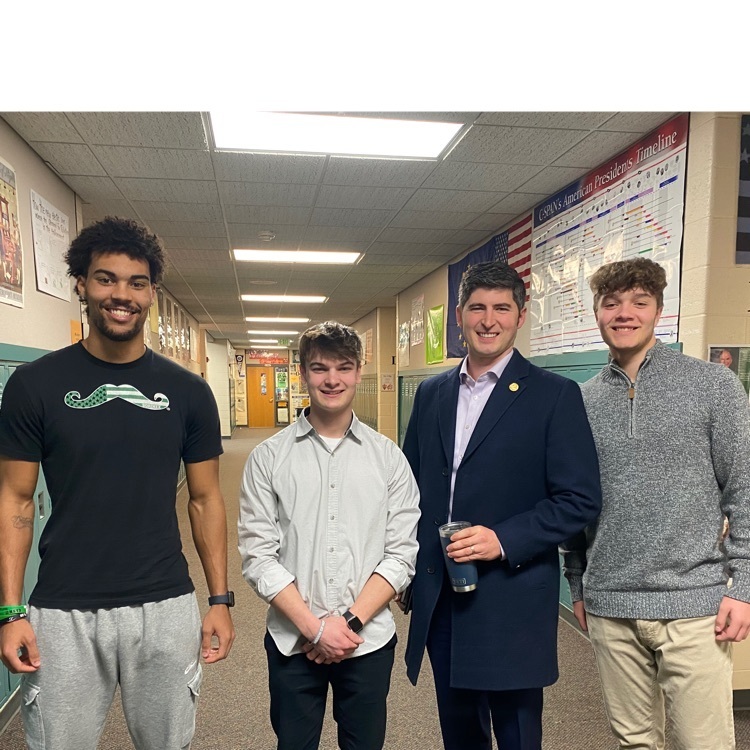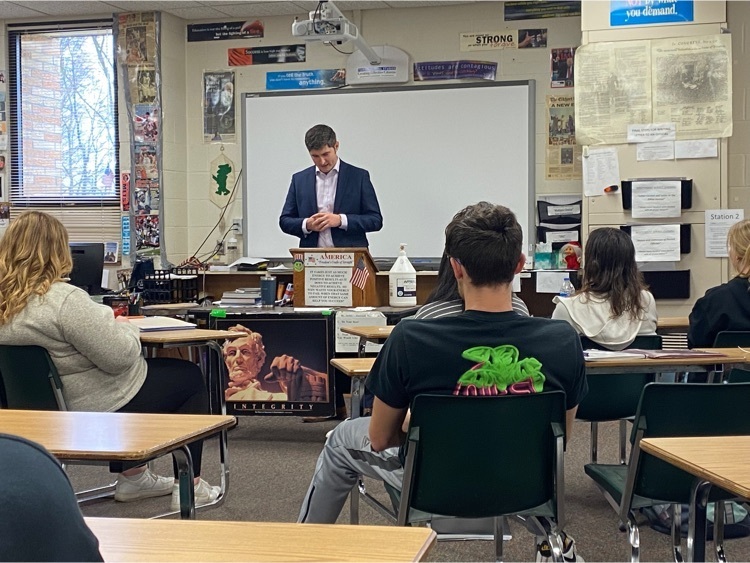 A total of $51,270 was raised during this year's Make-A-Wish campaign at Concord Junior High – the most money ever raised during the biennial campaign! CJHS has been raising funds to grant wishes biennially since 1995. Proceeds from this year's fundraiser will benefit two local students who were identified as recipients through the Make-A-Wish Foundation – Jack, 11, and Reed, 14. Jack's wish is to travel to California where he would like to visit an LA car experience to see cars of all types and visit Randy's Donuts. Reed's wish is to be a train engineer, and specifically to sound the train horn. The 2022 contributions bring the total raised to $481,514.10. Outstanding work to all involved! #ConcordPride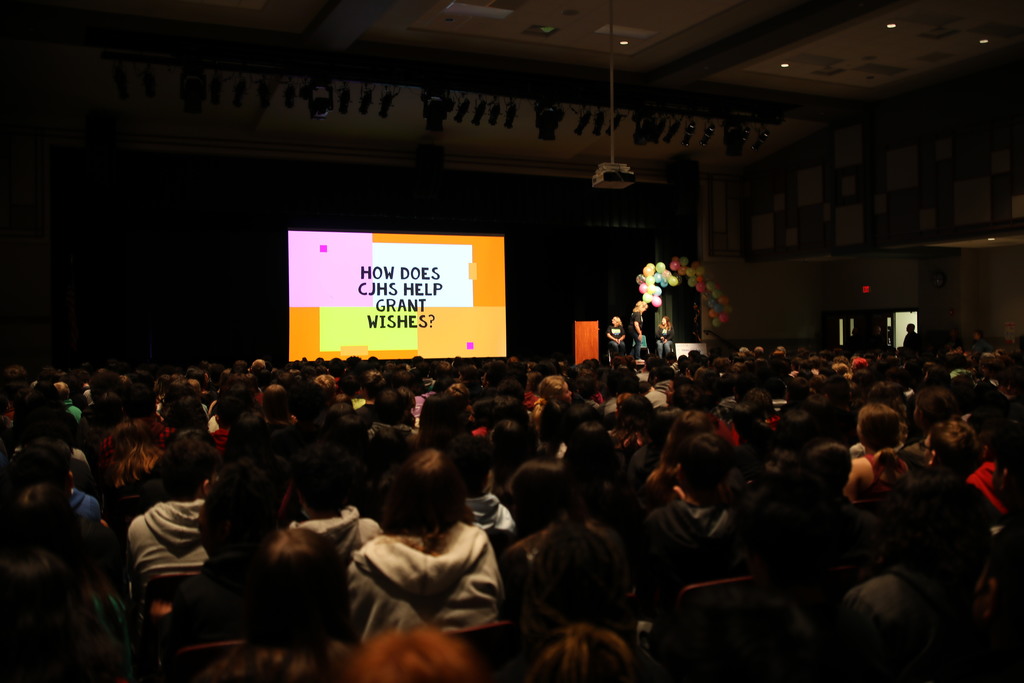 In the all new "Explore" program at Camp Invention, children will get to design their own marble arcade, build an underwater habitat for their robotic fish, explore space and discover different inventions that have transformed the way people create. Camp will be coming to Ox Bow Elementary this summer during the week of June 13-17! Register your rising K-6th grader for a week of fun at invent.org/mylocalcamp. #ConcordPride To learn more, watch this video created by Ox Bow STEM Teacher Adam Yoder:
https://drive.google.com/file/d/1oqlaG7IbAppXHIpXWqqcKvogCRNW_vFF/view

We're having such fun celebrating National Reading Month with students across the district! Thanks for your warm welcome of our guest readers, Concord West Side! #ConcordPride #ConcordReadsTogether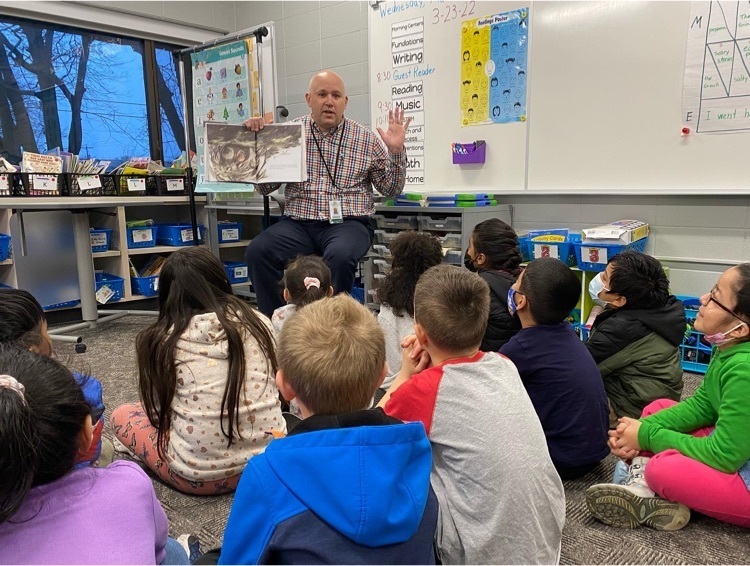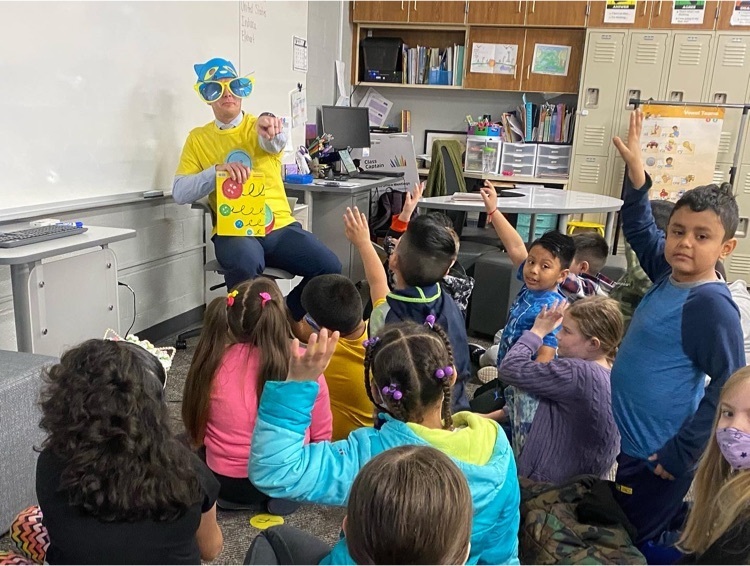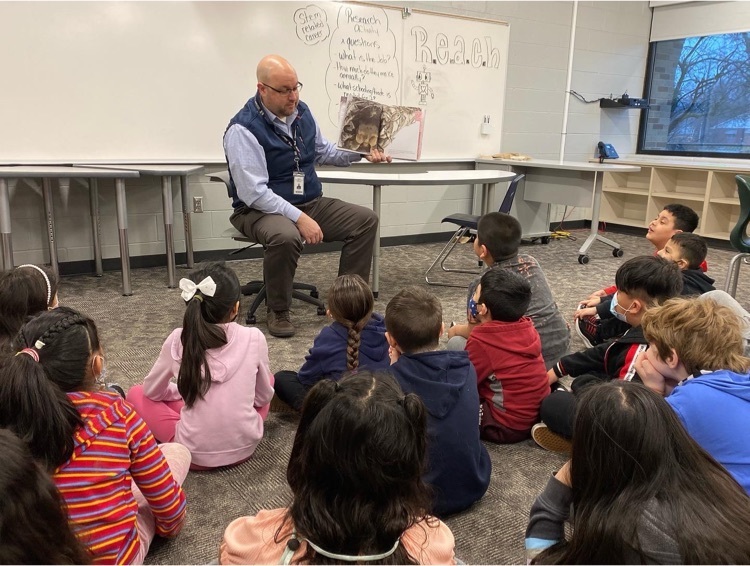 We had a ball participating today in Bowl For Kids' Sake! Thanks Big Brothers Big Sisters of Elkhart County for offering this great way to support our local youth! Good luck to tomorrow's Concord High Rollers team! #ThisIsHowWeRoll #ConcordPride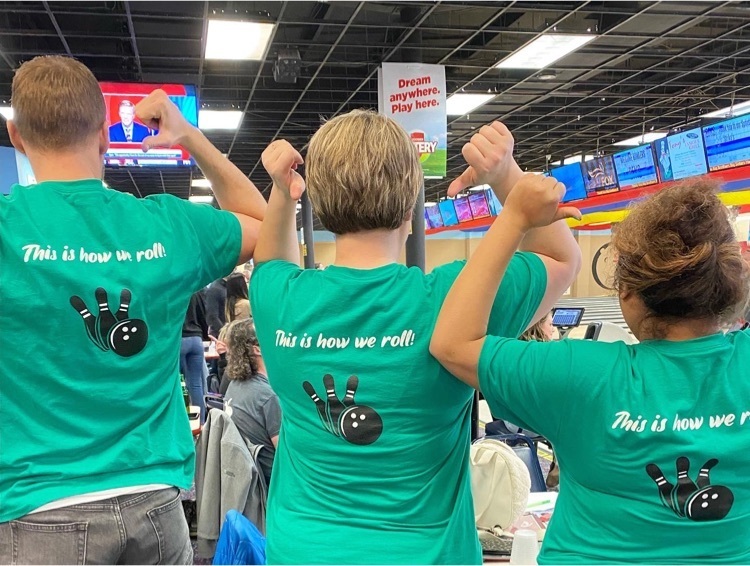 We are excited to announce that Seth Molnar has been named the next principal at Concord High School! He will begin his new role on July 1, 2022. Current CHS Principal Dr. Lisa Kendall will be promoted to the role of Assistant Superintendent of Educational Programming. Dr. Kendall will continue to serve in the principal role until Mr. Molnar joins us in July. Mr. Molnar is a Concord High School graduate, taught social studies here for more than a decade, and has also previously served in the role of dean of students and assistant principal at CHS. Currently, he is the Director of Human Resources at Penn-Harris-Madison School Corporation. We're pleased to welcome him home to Concord! #ConcordPride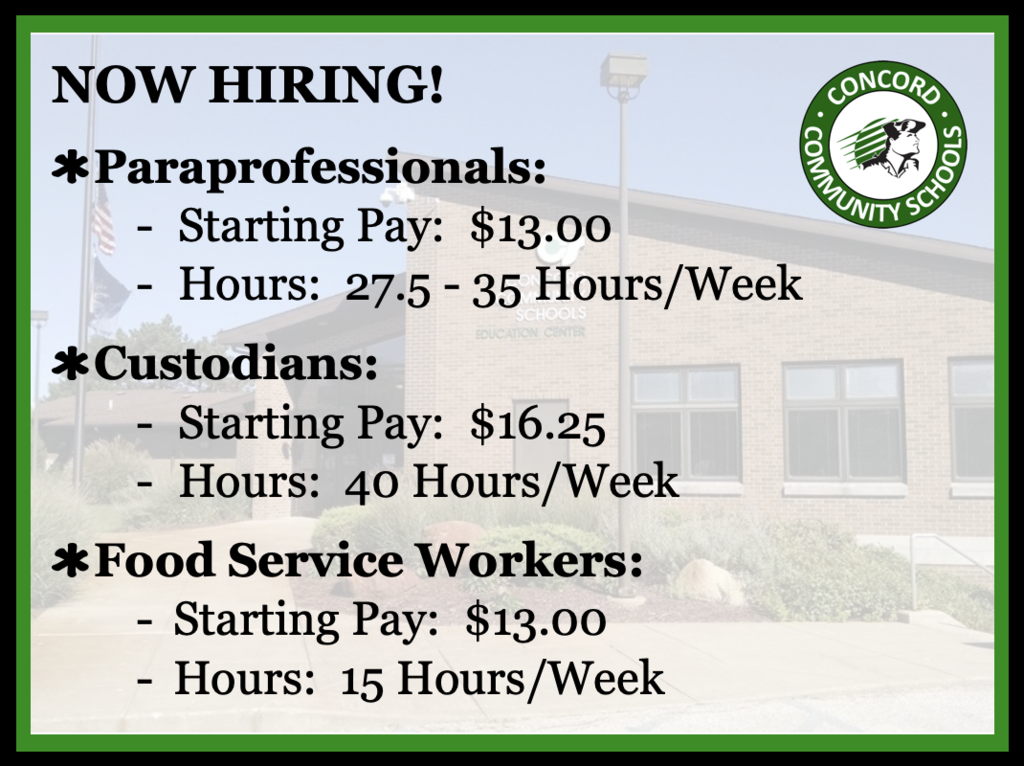 Concord Ox Bow Elementary students raised a record-breaking $7,671 to benefit the American Heart Association as part of the Kids Heart Challenge! Funds will support the needs of children who have heart conditions. #ConcordPride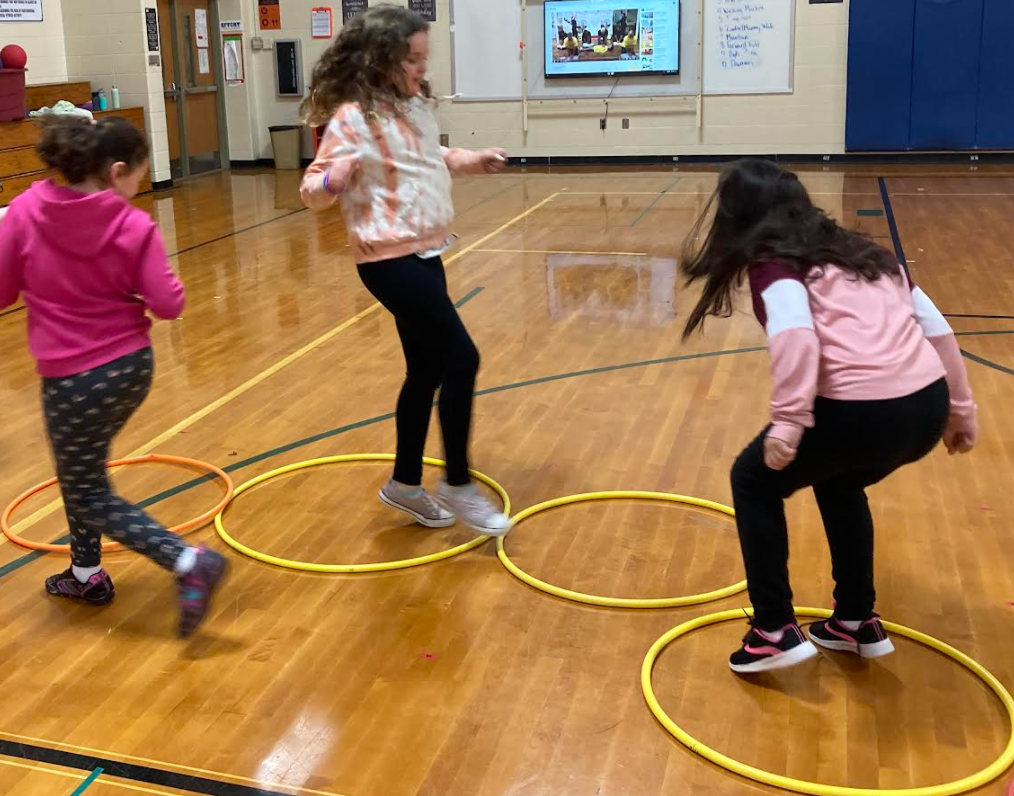 Our district-wide celebration of National Reading Month continues this week as guest readers -- including Pete the Cat -- read to second-grade students at Concord Ox Bow on Tuesday! Students enjoyed talking with guests about their love of reading! #ConcordReadsTogether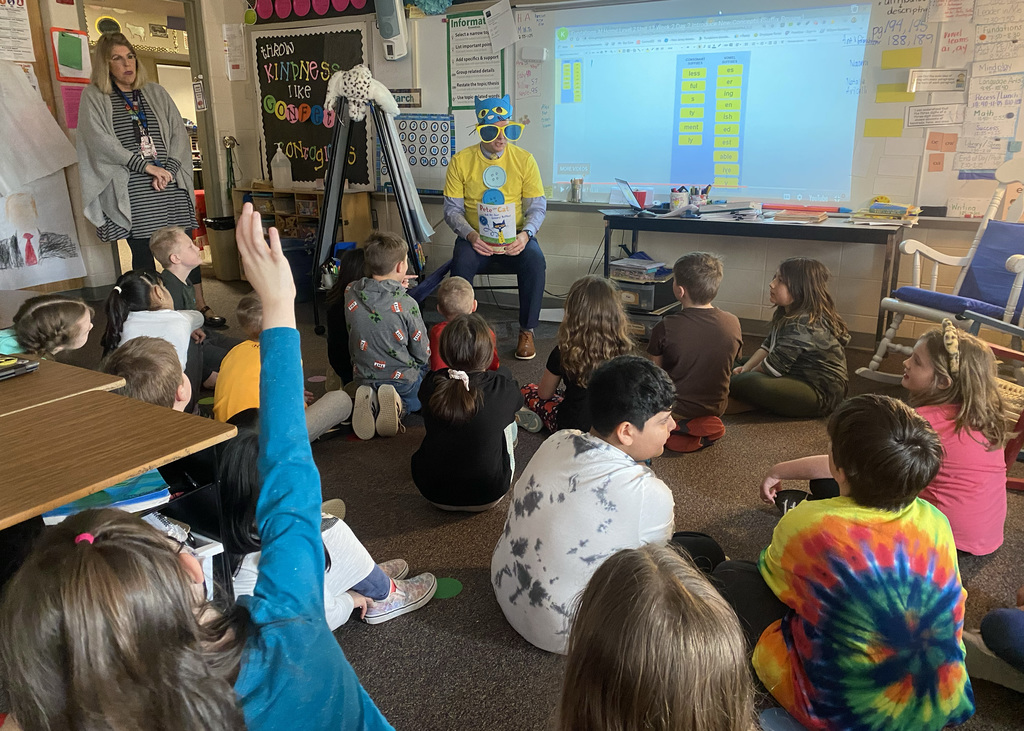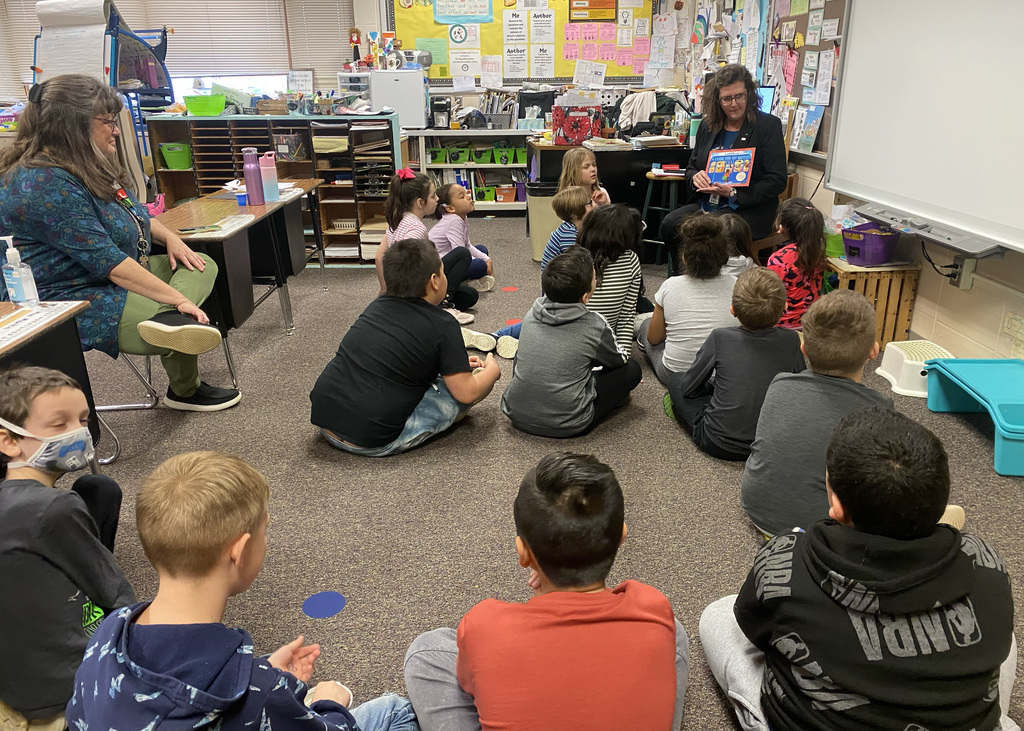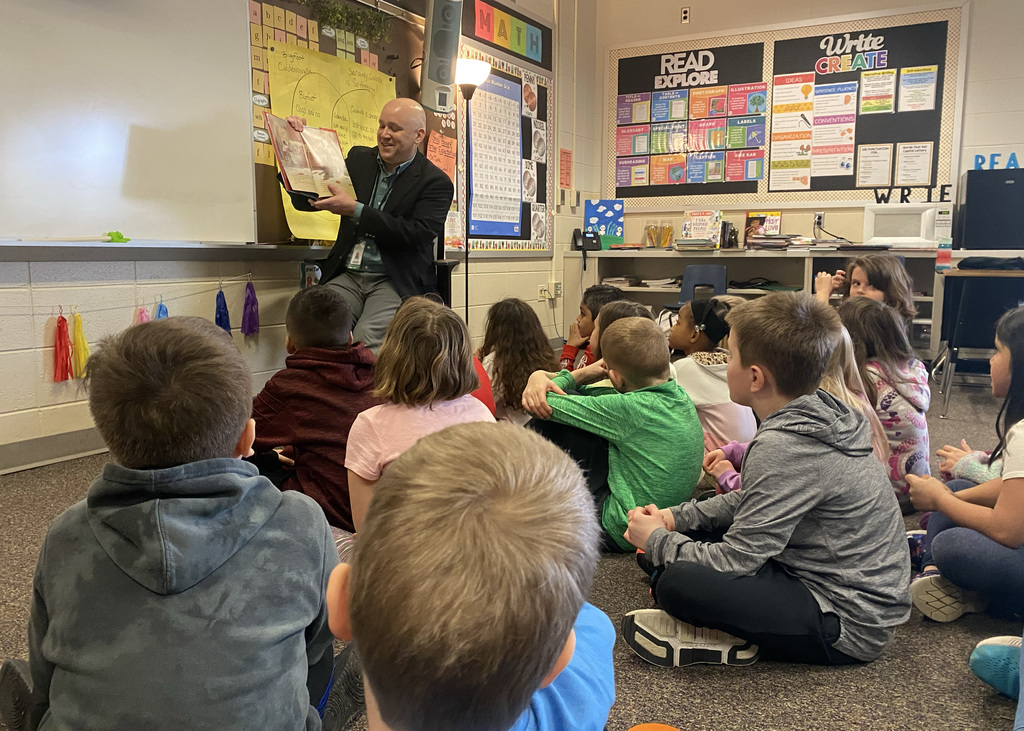 CONCORD TEACHER RECRUITMENT FAIR! Tomorrow is the deadline to register for our Teacher Recruitment Fair, which is next Tuesday, March 22nd at 4:30pm at CJHS. We're hiring teachers for positions K-12, so register and join us next week!
https://forms.gle/oMEkoARv1zSsavj46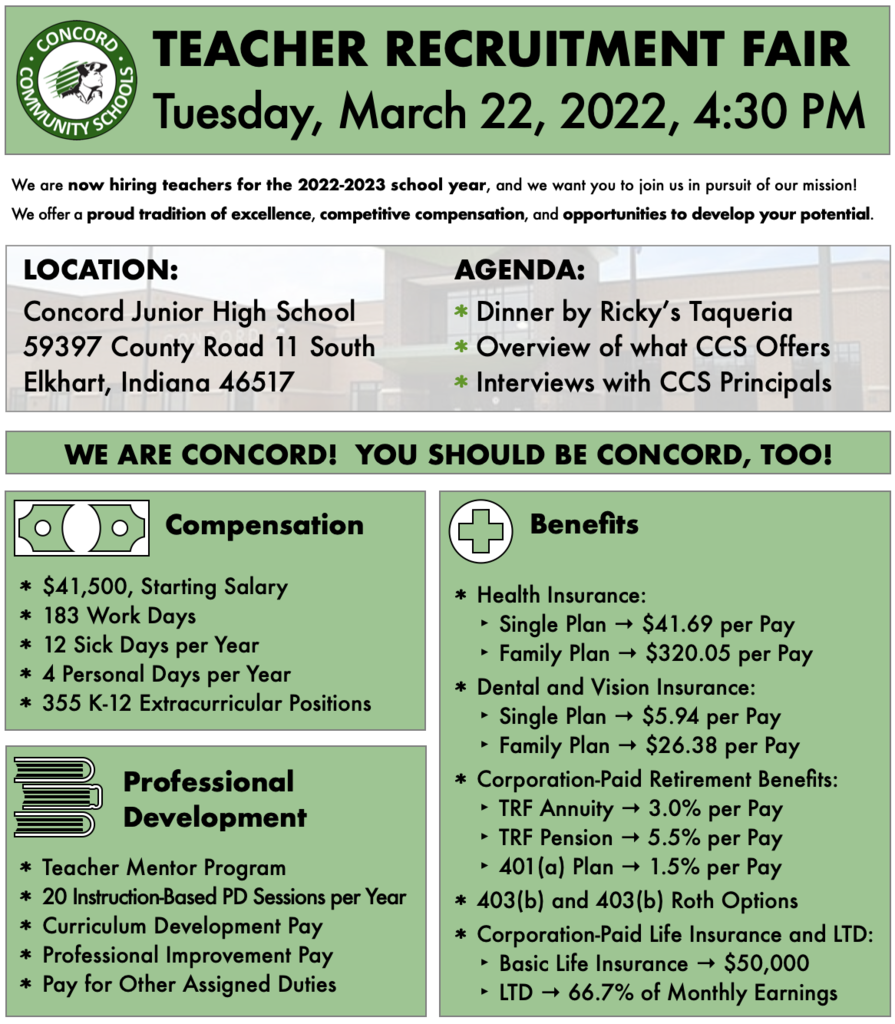 Building a positive culture of support for all students is something all staff do -- and our coaches really take it to the next level! A group of coaches are participating in a three-part series of workshops with Dr. John Yeager, author of "The Coaching Zone." The workshops are designed to help coaches think about what motivates them to coach, how to best work with their athletes and ways to lead the team as whole. Thank you, coaches, for going above and beyond for our students! #ConcordPride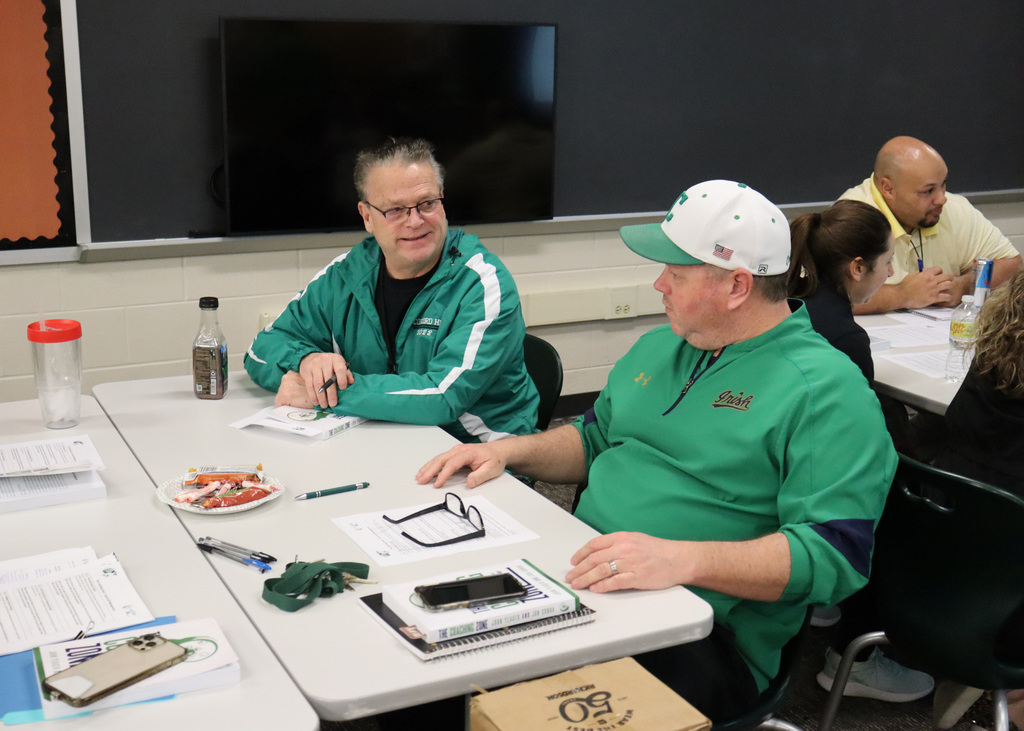 Concord High School will host a Red Cross Blood Drive on Friday, March 11. The community is invited to participate from 3:30-6:00 p.m. The drive will be held in the Community Lecture Room. Enter through Door 16 (McCuen Gym). #ConcordPride The Red Cross is facing a national blood crisis. Without more donors, hospitals may have to make tough decisions about which patients receive transfusions & who must wait. You can help. No matter your blood type, your donation is critically needed now: rcblood.org/donate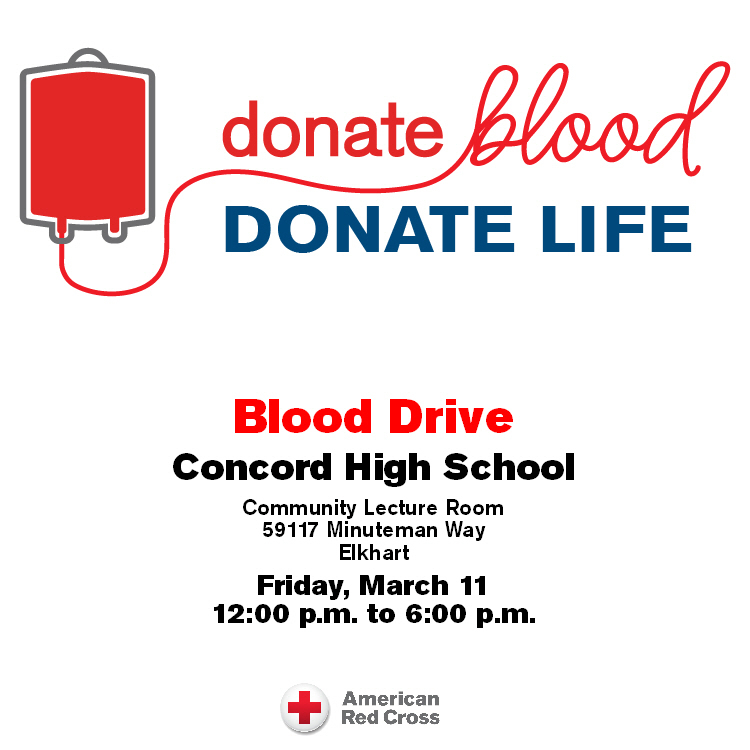 March is National Reading Month and we're celebrating by sending volunteers to read to every student in second grade! Today's visit was to Concord South Side Elementary School where volunteers from the district office talked with students about their future goals, discussed overcoming adversity, and then read a book together. #ConcordPride #ConcordReadsTogether

Concord Junior High students and staff gathered Friday morning to celebrate as the 2022 Make A Wish fundraising efforts kicked off with a theme appropriate for the return of this much-anticipated event -- "Concord's Back!" To date, Concord has donated more than $430,000 to the Make A Wish Foundation and granted wishes to dozens of local children who have life-threatening medical conditions. "Since 1995, Concord Junior High School has been granting wishes through fundraisers every other year (excluding 2021). No other junior high school -- or school in general -- in the nation has raised as much money or granted as many wishes as we have," said Heather Brunswick, Concord Junior High teacher and one of three event organizers. "Our goal is to continue this tradition in an effort to grant wishes of local children this year."

Today is National Read Across America Day! At Concord, we believe that literacy skills shape the future of our students. In addition, literacy is the foundation to lifelong learning that will be essential to all students as they succeed in a fast-changing world. Parents, if you're looking for ways encourage your child to pick up a book, give "flashlight reading" a try. Turn off the lights and light up the page with a flashlight as you read together. #ConcordReadsTogether

It's (almost) showtime! Tickets for "Anastasia" as presented by the Concord High School Theater Department are available to purchase online at
http://concordtheater.ludus.com
. This dazzling show transports us from the twilight of the Russian Empire to the euphoria of Paris in the 1920s, as a brave young woman sets out to discover the mystery of her past. Show times are Thursday, March 3 and Friday, March 4 at 7:00 p.m. and Sunday, March 6 at 2:00 p.m. The Sunday matinee features a Royal Tea Party for little princes and princesses at 12:30 p.m. The tea party will have photo opportunities, dancing, crafts, and more. Good luck to our student performers! #ConcordPride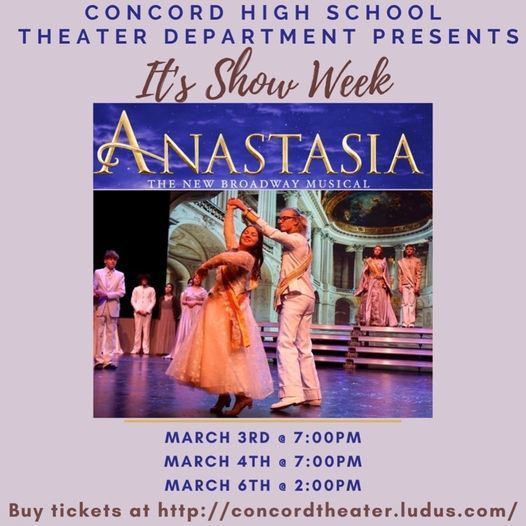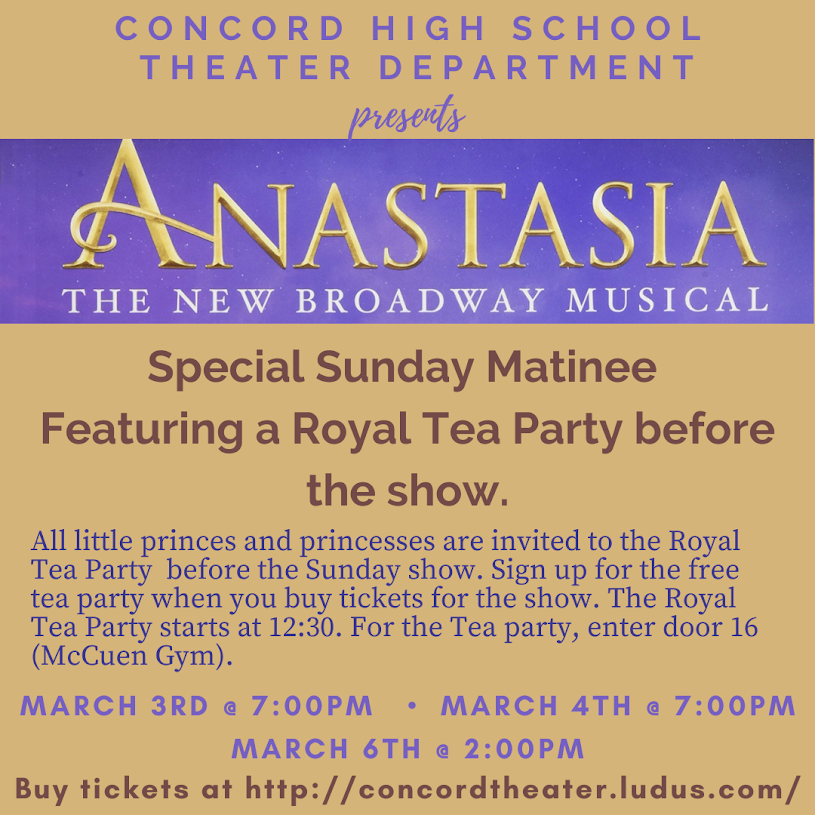 The Concord Speech & Debate Team took second place during the sectional competition this weekend in Chesterton! #ConcordPride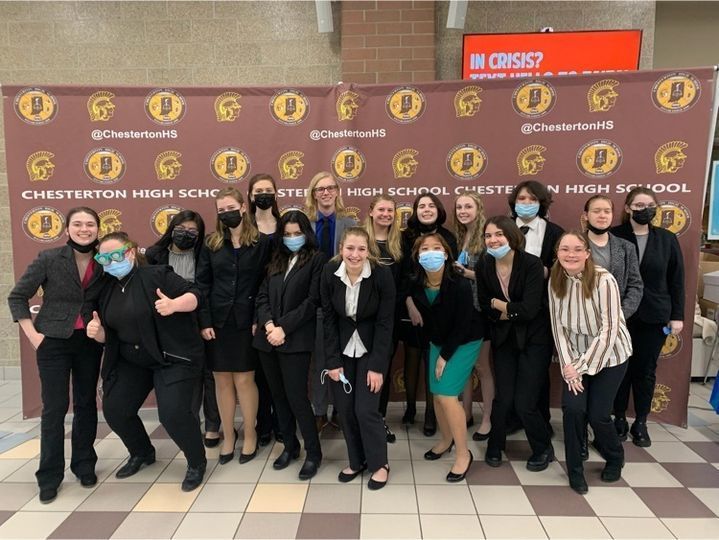 REGISTER for CCS' TEACHER RECRUITMENT FAIR! Don't forget that we are hosting a teacher recruitment fair on Tuesday, March 22nd at 4:30pm. We're interviewing for all teaching positions. Please sign up!
https://bit.ly/3gYQGdz