Note from the Concord Transportation Department: Bus routes for the 2022-2023 school year are being updated! Families of in-district students in need of transportation for next school year are asked to complete this form:
https://tinyurl.com/concordtransportation
. The deadline is Friday, July 15. Questions? The transportation department can be reached at 574-875-6577.

Our classrooms and hallways might be a little more empty than usual this time of year, but there's still great work happening within our buildings each day by our awesome team of custodial staff! The work of our custodians to ensure our buildings sparkle and shine is under-recognized, but incredibly appreciated! This department of hard-working superhumans is in need of some support! We're currently in the market for 2nd shift custodians at Ox Bow, East Side, CJHS and CHS (a total of eight open positions). Please help us spread the word about these openings by sharing this link:
https://bit.ly/CCScustodial
Our custodians need your help to grow their team! #ConcordPride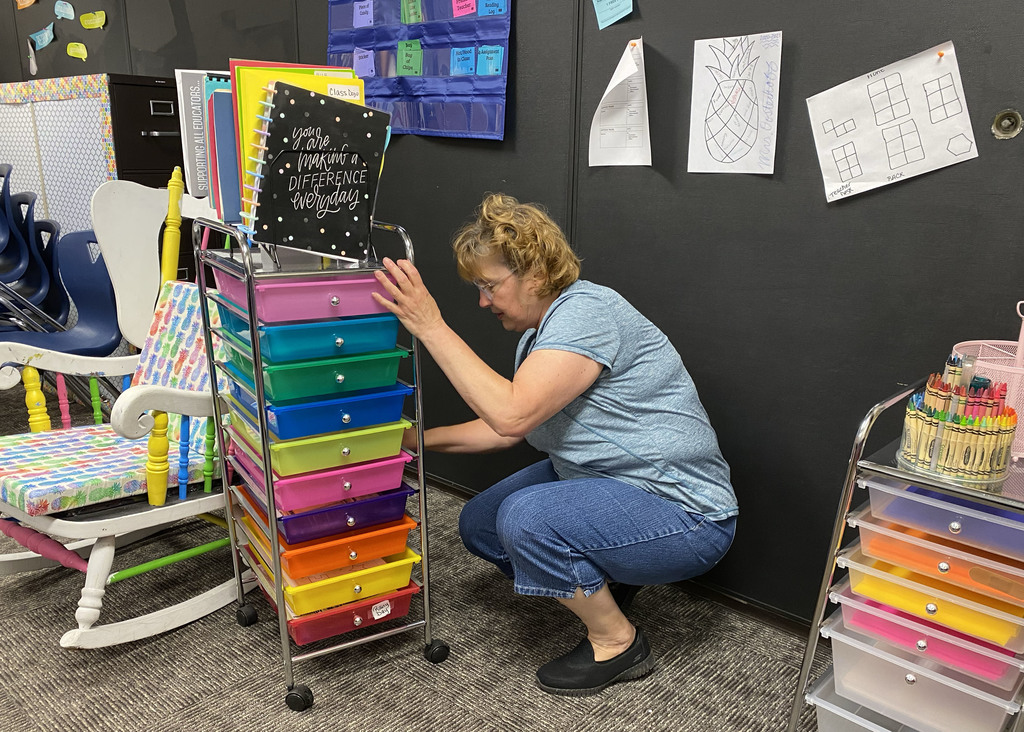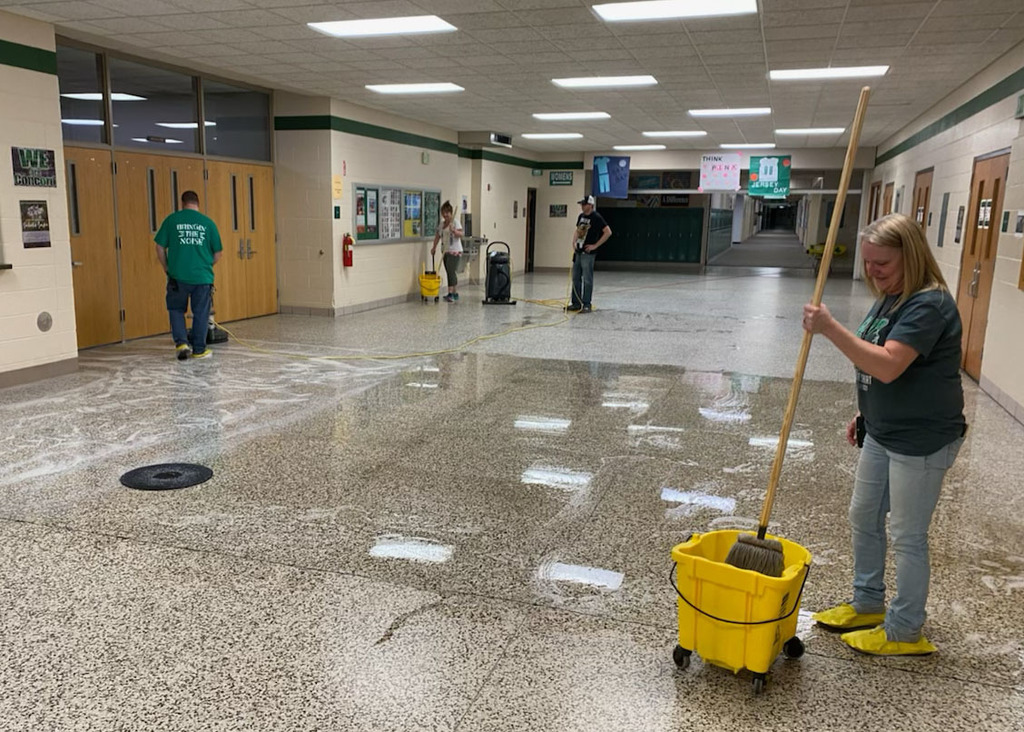 Congratulations to Dr. Lisa Kendall on being named the Indiana Association of Student Councils' Administrator of the Year for 2021-2022! She's a rockstar leader and we appreciate her dedication to students! #ConcordPride

Three cheers for our new Concord High School principal Dr. Seth Molnar on successfully defending his dissertation! 🎉🎉🎉 We're proud of you and glad to have you joining our team! #ConcordPride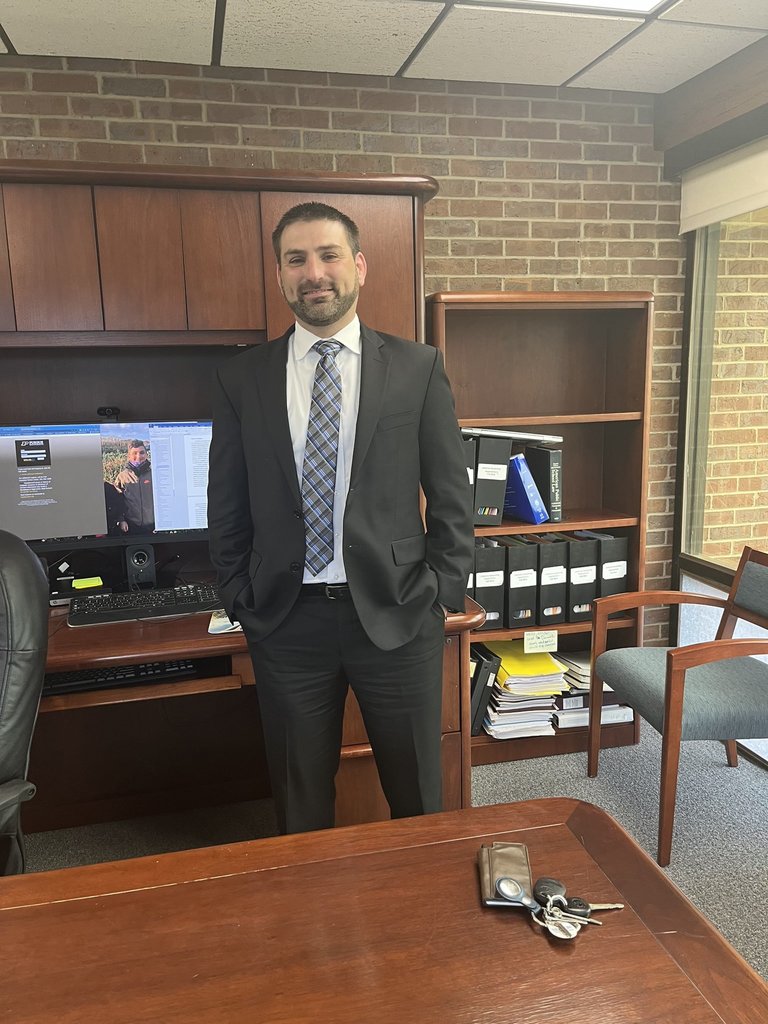 FYI: Walk-in clinics for students seeking Back to School Immunizations will be offered July 25 and Aug. 22 at the Elkhart County Health Department, 608 Oakland Ave, Elkhart. More info:
https://health.elkhartcounty.com/
or call 574-523-2127.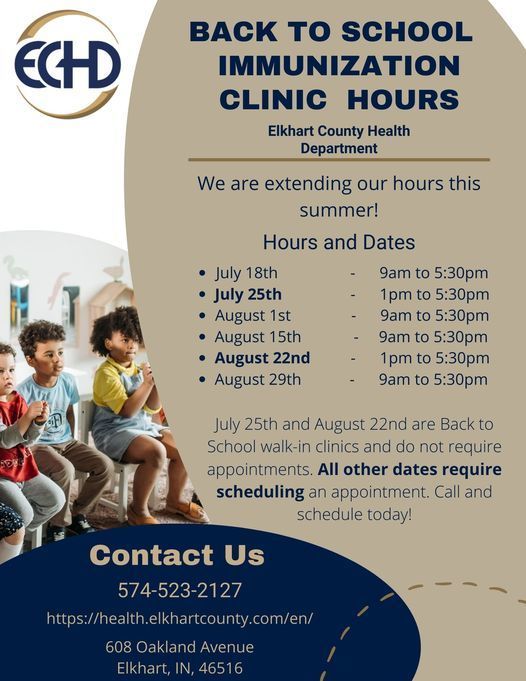 Wednesday night's Commencement Ceremony was a beautiful celebration of our Class of 2022's accomplishments! We are overwhelmed with pride for this group of students who showed grit and perseverance! Congrats to all 369 graduates and best wishes for your future! More photos can be found on our website:
https://bit.ly/CHSgrad2022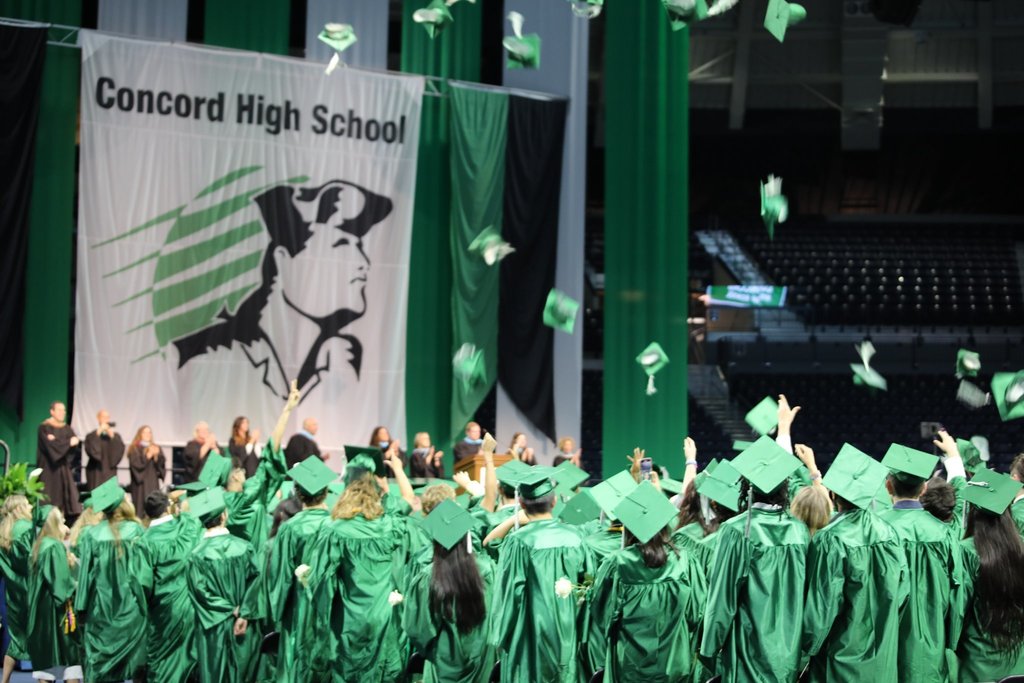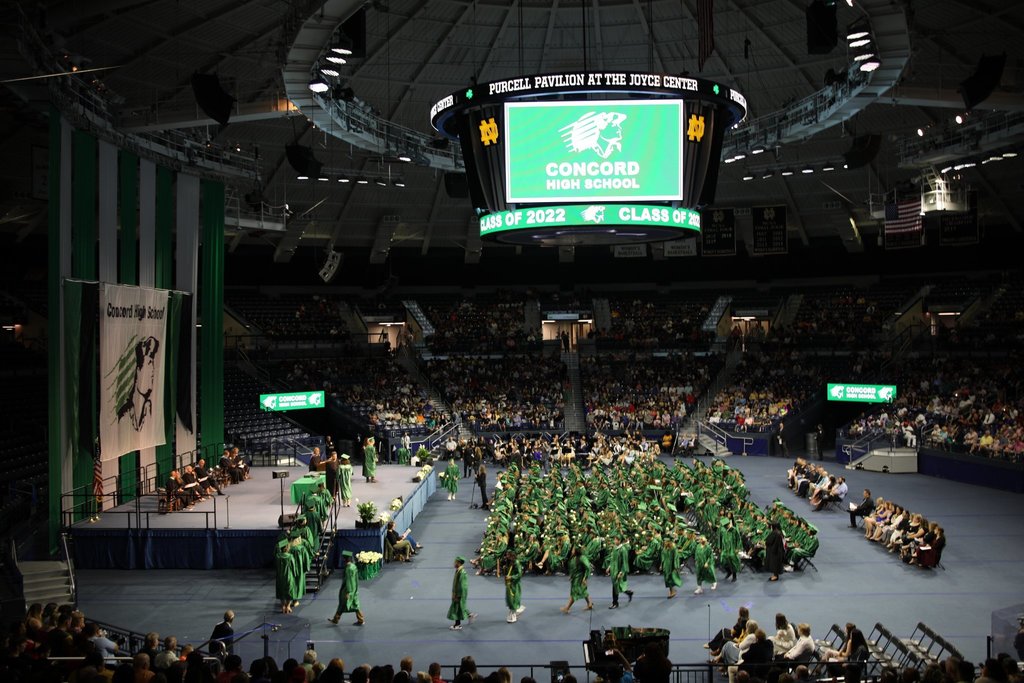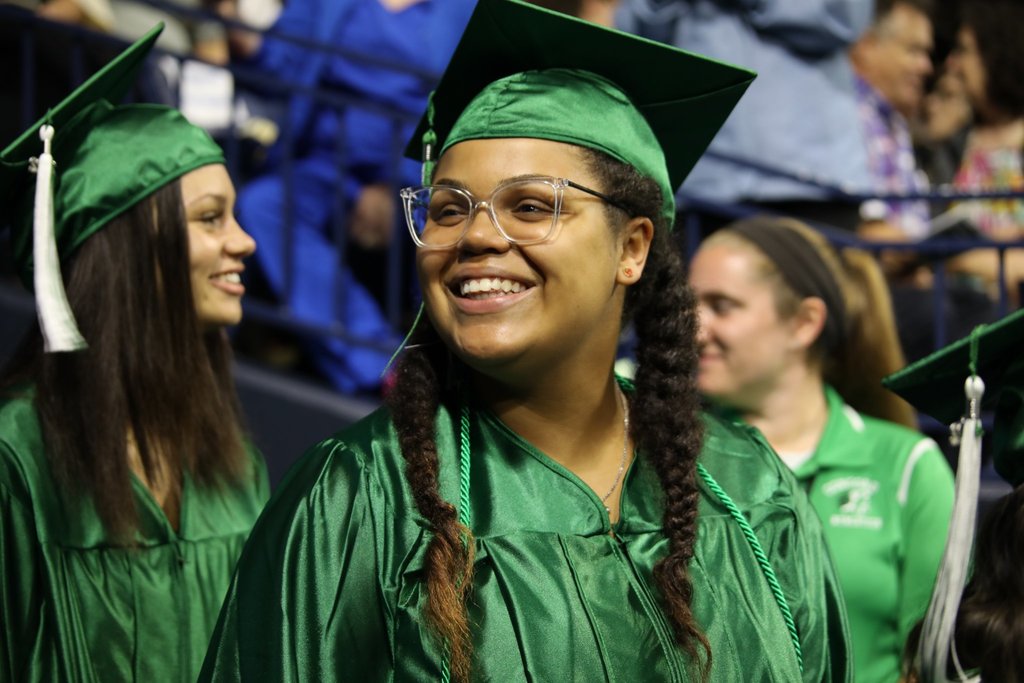 School may be out for summer, but the learning continues! Thank you to our K-6 staff for spending your first few summer days in professional development as we adopt new reading curriculum! #ConcordPride

Concord High School has been named a Partner School in the launch of the Indiana State Department of Education's Urban College Acceleration Network (UCAN)! UCAN is a new partnership between urban Indiana schools and has a mission to increase student access to postsecondary courses through the Early College High School Program, and Concord is proud to be selected as an inaugural partner. "As we reflect on the educational needs of our students -- especially post-pandemic -- there is a strong desire to provide college wrap-around services so that students are supported at high levels," CHS Principal Lisa Kendall said. "What makes UCAN beneficial are the academic support, perseverance skills, and problem solving skills woven into the academic structures they can provide the students at Concord High School. This partnership comes at the perfect time to benefit the college readiness skills needed in an economic climate heavily focused on industrial and manufacturing institutions." Read more:
https://www.concordschools.com/o/chs/article/757535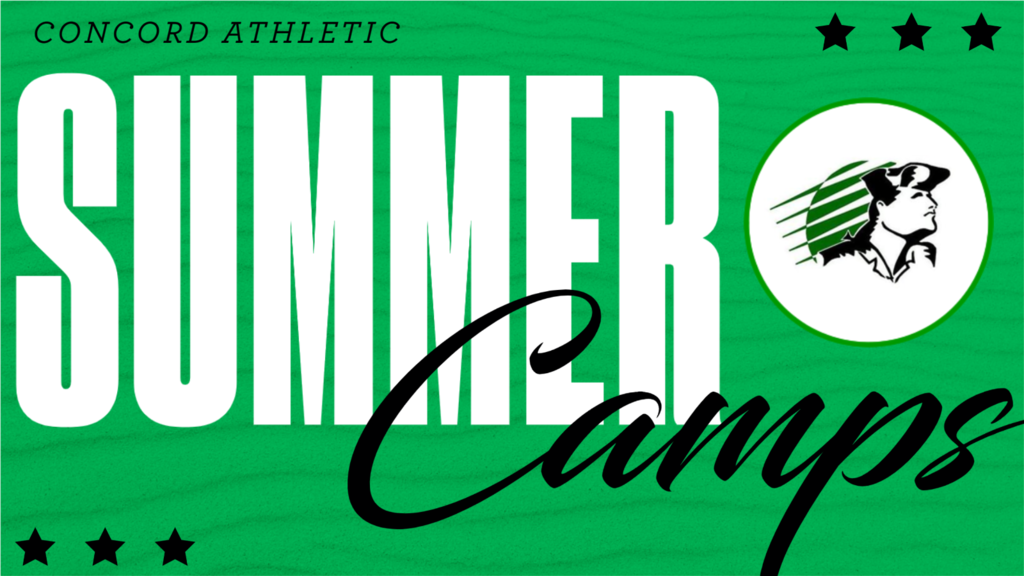 We look forward to celebrating the Class of 2022 during the Commencement Ceremony tomorrow evening! #ConcordPride WHAT: Class of 2022 Commencement WHEN: 7:00 p.m. Wednesday, June 1, 2022 *SENIORS ARRIVE BY 5 P.M.* WHERE: Notre Dame's Purcell Pavilion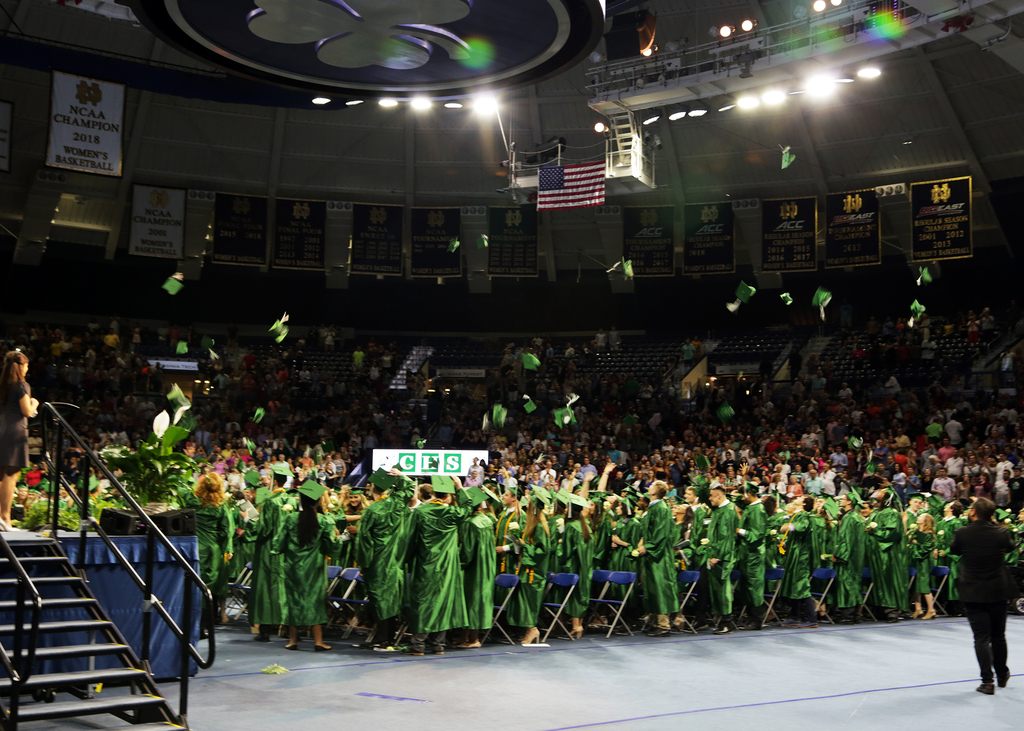 Last week we honored our staff who have 15 years of service with Concord Community Schools! Thank you for your dedication! #ConcordPride Andrea Bustamante – ESL Teacher, Concord Junior High Nancy Bontreger – ESL Teacher, Concord West Side Tim Callan – Math Teacher, Concord Junior High Wade Hertsel – Math Teacher, Concord High School Jen Higley – Science Teacher, Concord Junior High Kim Howenstine – Kindergarten Teacher, Concord South Side Elise Kaethler – 3rd Grade Teacher, Concord Ox Bow Carol Kratzer – 5th Grade Teacher, Concord Intermediate Brandon Kurtz – Art Teacher, Concord High School Amanda Martin – Kindergarten Teacher, Concord South Side Christine McKellar – Special Education Teacher, Concord South Side Brooke Merrill – 1st Grade Teacher, Concord West Side Laurie Rhoades – Wellness Teacher, Concord High; Athletic Director CJHS Melissa Scheiwe – 1st Grade Teacher, Concord East Side Sarah Stone – Counselor, Concord East Side Brenda Summers – 6th Grade Teacher, Concord Intermediate

We had the honor of celebrating our retirees during our annual Concord End of Year Celebration on Friday, May 27! Our retirees this year had more than 500 years of combined service to Concord! We are so grateful for all of their efforts and wish them a fun and relaxing retirement! Congrats to our Class of 2022 Retirees: Geri Angel, Steve Austin, Gay Burton, Renee' Cocanower, Mike Elijah, Amy Fields (not pictured), Terri Gaff, Deb Haffner, Priscilla Hartsough, Dawn Helm, Sue Kime, Lynn Mulroy, Judy Preheim, Leslie Rectanus (not pictured), Becky Shail-Hamilton, Martha Shoff, Dan Ogle, and Kathy Van Elk.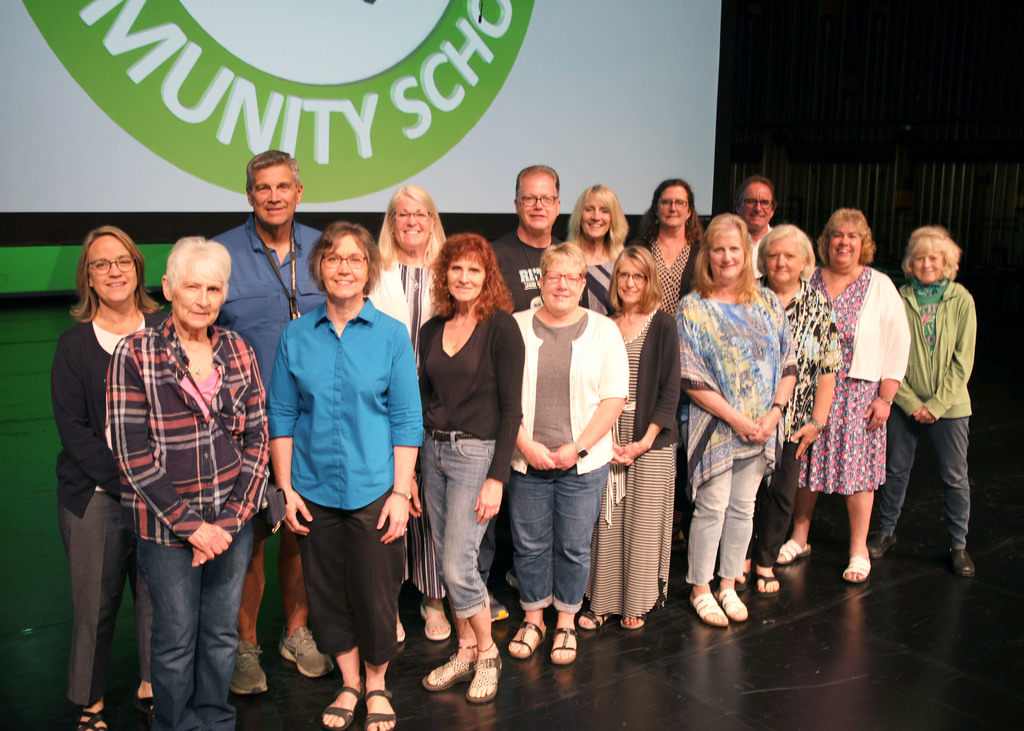 Congrats and many thank yous to the retirees from Concord West Side this year! Dawn Helm, Leslie Rectanus, and Lynn Mulroy — We appreciate you and all you've done to make West Side a special place! #ConcordPride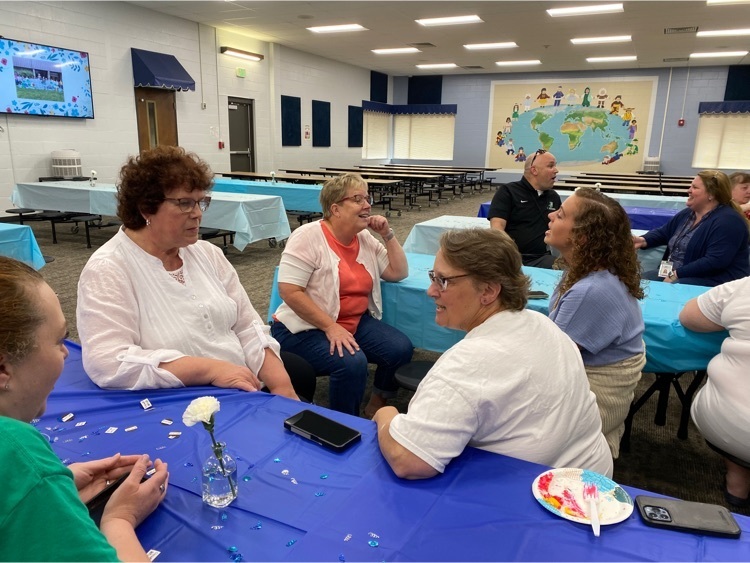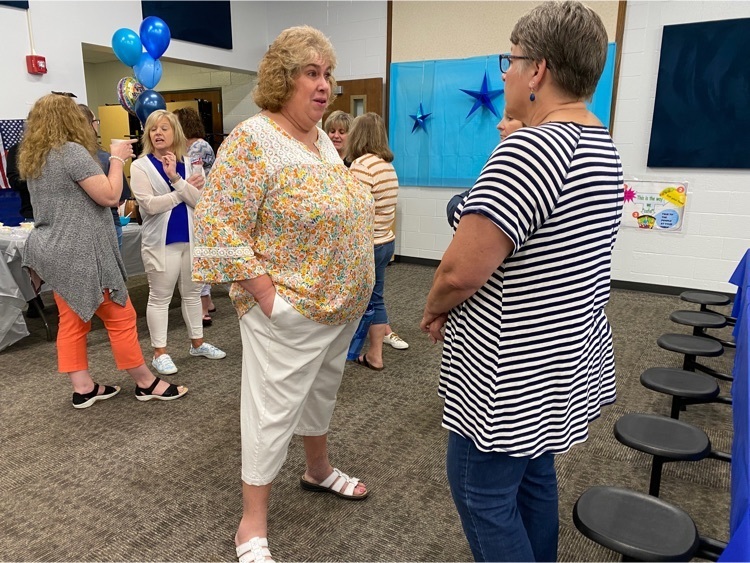 The weather balloon launched earlier today (May 20) by Concord East Side and Concord West Side students was found near Leslie, Michigan. It landed on a farm. A nice man was able to walk out our students to the farm to retrieve our weather balloon. #ConcordPride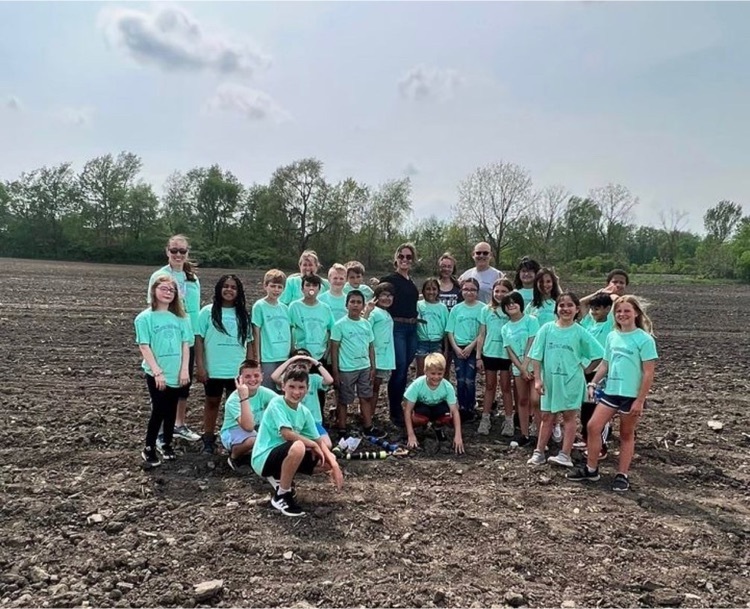 Winners of the 2022 Concord Corporation Art Show were recognized on Monday by the Concord School Board! Congrats to all and thank you for sharing your talents with the community! #ConcordPride A full list of winners can be found at:
https://www.concordschools.com/article/748561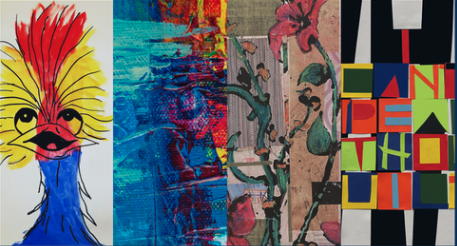 Looking for a FUNomenal summer of adventure? Children ages 5 to 12 will enjoy weekly theme-based activities designed to be FUN and strengthen their academic skills. Days will be filled with friendship, games and fun challenges designed to keep kids learning, active and engaged throughout the summer break. All field trips and activities are included in the weekly fee. Registrations for the 1st week of KidsCare Summer Program at Concord South Side are due by May 20th! More info:
https://www.greatfutures.club/become-a-member-summer

Fifth-grade students at Concord Intermediate designed and built rockets and had a chance to send them flying high into the sky on Monday! This project is an engaging way to teach students about problem-solving, engineering and design, and aerodynamics. #ConcordPride