Little Free Library is an international organization that promotes literacy and a sense of community through small, often hand-built libraries from which anyone can borrow a book for free at any time. The "take a book, leave a book" idea has grown from the very first library built in 2009 to an impressive 60,000 libraries found worldwide today. Now, a Little Free Library is coming to Concord West Side Elementary School. Members of the Class of 2020 in the Concord High School Student Council began work on planning the Little Free Library in 2019, but the project was halted before construction could begin by the Covid-19 school closures. Determined to finish the project, though, two former students, Stephanie and Rachel Rowe, returned to complete the library in the fall of 2020 with the help of Concord High School's woodshop teacher, Mr. Michael McComish, who generously offered the use of his classroom, tools, and many hours of work in completing the library. Stephanie Rowe, who was the 2019-2020 Student Body Vice President, says, "We're happy to come back to Concord to bring our plans for the library to fruition." She expressed that she is "glad that despite Covid-19 cutting the school year short, [they] had the chance to return and finish [their] senior year project thanks to the immense help of Mr. McComish." The Little Free Library is a project that the Concord Student Council senior class of 2020 has been working on for months. Rachel Rowe, the Senior Class Vice President, says, "I'm so proud of the work that has been put into this project by the senior class Student Council members, and I'm very excited to play a role in instilling a love of reading in these kids." The Senior Class Secretary, Liliana Zeser, also expressed her excitement for the opportunity to "promote reading and help kids learn in the Concord community." The library will be filled with books in both English and Spanish for children to enjoy. West Side has a large Spanish-speaking population, so the Student Council believes it is important to offer books in Spanish for parents to read to their children. The Student Council organized a highly successful book drive at the high school in order to receive books for the library, but will also purchase more books as needed. There is already a Little Free Library for families to enjoy at Ox Bow Elementary, which administrators hoped would give students access to books during the summer when the school library was closed. Elliana Schaffer, the Senior Class President, had a similar inspiration for the Little Free Library at West Side: "I came up with the idea for the Little Free Library after a trip to California where I saw one, and I knew there was a need in our community for easy, free access to books." Rachel Rowe, Stephanie Rowe, and Mr. McComish devoted many hours to building the library over the course of a few months, from October 2020 to the project's completion in January 2021. The purchases of the building supplies, the Little Free Library charter plaque, and extra books were made possible by the generous INSPIRE3 grant from the Indiana Association of School Principals and the Indiana Middle Level Education Association, which the Student Council Senior Class Officers applied for and received. Ms. Linda Bohn, a 2nd grade teacher at West Side, will be the steward for the library.

The Concord Jazz Cafe returns at 6:00 p.m. Friday, May 21! This year's event will be held outdoors in the Concord High School BPAC parking lot and will feature a professional outdoor stage with lights and sound. Tickets are $15 and include dinner, a drink, and dessert. Socially distant pods are available for groups of 2, 6, and 8. Please bring your own chair! To purchase tickets, go online to
https://concordmusic.ludus.com/
Parking will be in the marching band parking lot. Vehicles should enter CHS from the south end of campus/County Road 24. Parking opens at 6:00 p.m. Featuring performances by: Stephen Foster Kids Jazz Combo, 11 PM Jazz Combo, Truth in Jazz, Penn High School Jazz Band, Concord High School Club 406, Jazz II & Jazz I.

The safety of our students is of utmost priority at Concord Community Schools. Any conduct that jeopardizes that will not be tolerated. On Wednesday, May 5, Concord Community Schools administrators learned of inappropriate comments of a sexual nature made by one of its high school teachers. Concord Community Schools immediately reported the allegations to Concord Community Schools Police Department officers and the Department of Child Services. Additionally, school administrators began their own investigation. Concord Community Schools placed the teacher, Andrew Cowells, on leave and has commenced the employment termination process. Cowells is prohibited from returning to any school premises or contacting any students, parents, or staff members. Rest assured that any conduct that places our students at risk in any manner will be dealt with directly and severely. We are entrusted everyday with the safety and wellbeing of our community's youth; we will not shirk that responsibility. This matter remains under investigation by school and other officials. Various state and federal privacy laws prohibit disclosure of certain information. To avoid interfering with and possibly jeopardizing those investigations, Concord Community Schools will not be commenting further at this time.

Remembering Jim Hahn On Thursday, April 29, 2021, legendary Concord Boys Basketball Coach Jim Hahn passed away at age 64 following a battle with colon cancer and COVID-19. Mr. Hahn taught and coached at Concord from 1983 through 1994. During his eleven seasons as Boys Basketball Head Coach, Concord went 203-68, won four Northern Lakes Conference Championships, six Sectional Championships, four Regional Championships, two Semi-State Championships and finished as State Runners-up with 28-1 records in 1988 and 1990. Hahn's teams also won a state record 61 straight home games during a stretch from December 1986 to January 1992. The 1990 team played in front of a national high school basketball record crowd of 41,046 in the Hoosier Dome during at the IHSAA State Finals. Hahn coached players such as Shawn Kemp, Jamar Johnson, Jeff Massey, Bill Mutch, Mike Swanson, Steve Larkin, Donny Hackworth, Johnny Moore and many others during his tenure. He was inducted into the Concord Athletic Hall of Fame in 1995 and is also a member of the Elkhart County Sports Hall of Fame. Following his career at Concord, Hahn spent 26 years working at Welch Packaging in Elkhart. He was married to wife Cindy for eighteen years and had one daughter (Jamie) and two step-children (Nathan Littlefield and Casey Littlefield). The Concord community extends their deepest sympathies to the Hahn family. Coach Hahn's obituary may be found here:
https://obituaries.goshennews.com/obituary/james-hahn-1082224975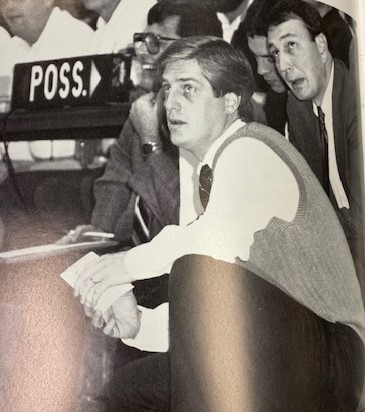 Important update for all Concord families: On Tuesday, March 30, all students will have a two-hour delay. This includes virtual students. Students should report to school two hours later. This will allow Concord staff time to receive the second dose of the COVID-19 vaccination at a clinic on our campus. IMPORTANT INFO: On Wednesday, March 31, all students will have a virtual learning day. While we had hoped to remain in-person, we have not been able to secure enough substitute teachers to cover classrooms for staff who may have symptoms following the second dose of the COVID-19 vaccine. We will resume in-person learning on Thursday, April 1. Spring Break begins Friday, April 2. Thank you!

Josh Carlton of Plymouth has been named the next Director of Transportation for Concord Community Schools following a unanimous vote by the Concord School Board. Carlton will replace former Director of Transportation Kim Bachtel, whose last day with the district was February 26. Carlton will assume his new position on March 15. Carlton joins Concord from Plymouth Community Schools where he has worked in various areas, most recently as a computer technician. He currently has his CDL and has experience as a driver and bus trainer. READ MORE:
https://5il.co/qi9w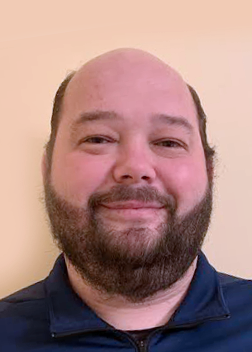 IMPORTANT REMINDER! On Monday, March 1, hybrid students in grades K-6 will begin attending school in person four days per week. On Monday, March 15, hybrid students in grades 7-12 will begin attending school in person four days per week. Fridays will continue to be a virtual learning day for ALL students. Students who are currently enrolled in the K-6 virtual school will remain virtual at this time. For more information:
https://www.concordschools.com/article/400158
.

Congratulations to Concord Coach Tom Johnson who was named the IHSAA Girls Swimming State Coach of the Year for 2020-2021! Tom does so many good things for our athletes and we could not be prouder to see him recognized! Thanks and congrats Tom!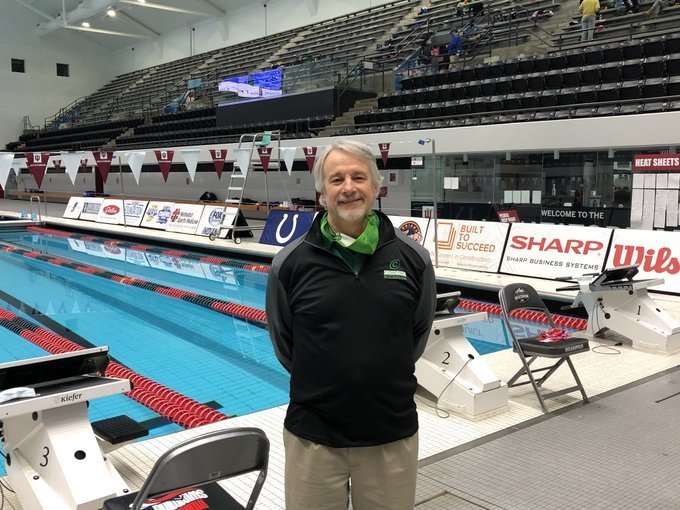 Good Morning Concord Families. Concord Community Schools will switch to virtual learning for all learners on Tuesday, February 16th. Instructions for virtual learning will be posted by 9:00 a.m. Este es un mensaje del superintendente Dan Funston. Debido a la tormenta de nieve, las escuelas de Concord cambiaran a aprendizaje virtual para todos los estudiantes el martes 16 de febrero. Las instrucciones para el día estarán disponibles a las 9:00 am.
Good Evening Concord Families. This is your superintendent, Dan Funston. Due to the snow storm this evening and overnight, Concord Community Schools will be on a 2 hour delay for Tuesday, February 16th. Este es un mensaje del superintendente Dan Funston. Debido a la tormenta de nieve de esta noche, las escuelas de Concord comenzarán con dos horas de retraso el martes 16 de febrero.

On Monday, March 1, hybrid students in kindergarten through sixth grade will begin attending school in person four days per week. On Monday, March 15, hybrid students in grades 7 to 12 will also begin attending school in person four days per week. Fridays will continue to be a virtual learning day. A fully virtual option will continue to be available to families.
https://www.concordschools.com/article/400158

Concord Community Schools will be closed today (January 26). All students will participate in virtual learning from home. Assignments will be posted online two hours after the typical school day start time. Las escuelas de Concord estarán cerradas hoy. Todos los estudiantes participarán en aprendizaje virtual y sus tareas estarán disponibles dos horas después del horario normal.

Concord Community Schools will be on a two-hour delay today (January 26). All students, including virtual students, will begin their school day two hours later. Las escuelas de Concord comenzarán un retraso de dos horas hoy. Todos los estudiantes, incluyendo los virtuales comenzarán las clases dos horas más tarde.

Concord families: Please be aware of the following changes to our previously published school year calendar. The eLearning Day scheduled for Wednesday, March 17, has been canceled. This will be a regular day of school for students and staff. The last day of school will now be Friday, May 28, due to the school closure that occurred on Monday, January 4. The updated 2020-2021 school year calendar can be found online at
https://5il.co/mea0
.

Some great progress has been made in recent weeks on the new Concord Transportation Center located at the intersection of U.S. 33 and East Mishawaka Road. We're excited to use the new transportation facility next school year to continue to provide this important service for our families! To learn more about the Concord Transportation Center project, go online to
https://www.concordschools.com/page/transportation-center-project
. The property on which the transportation center is being built is adjacent to the Elkhart city limits and Concord Community Schools was required to apply for annexation in order to connect to city utilities. All of our existing school buildings are currently connected to city utilities. Concord Community Schools has not previously been required to request annexation to connect to city utilities.

Concord Community Schools will be closed Monday, Jan. 4 due to power outages. There will be no school in person or online. Classes resume Tuesday in the hybrid format. Group B students will report in-person. Virtual and Group A students will complete virtual lessons from home.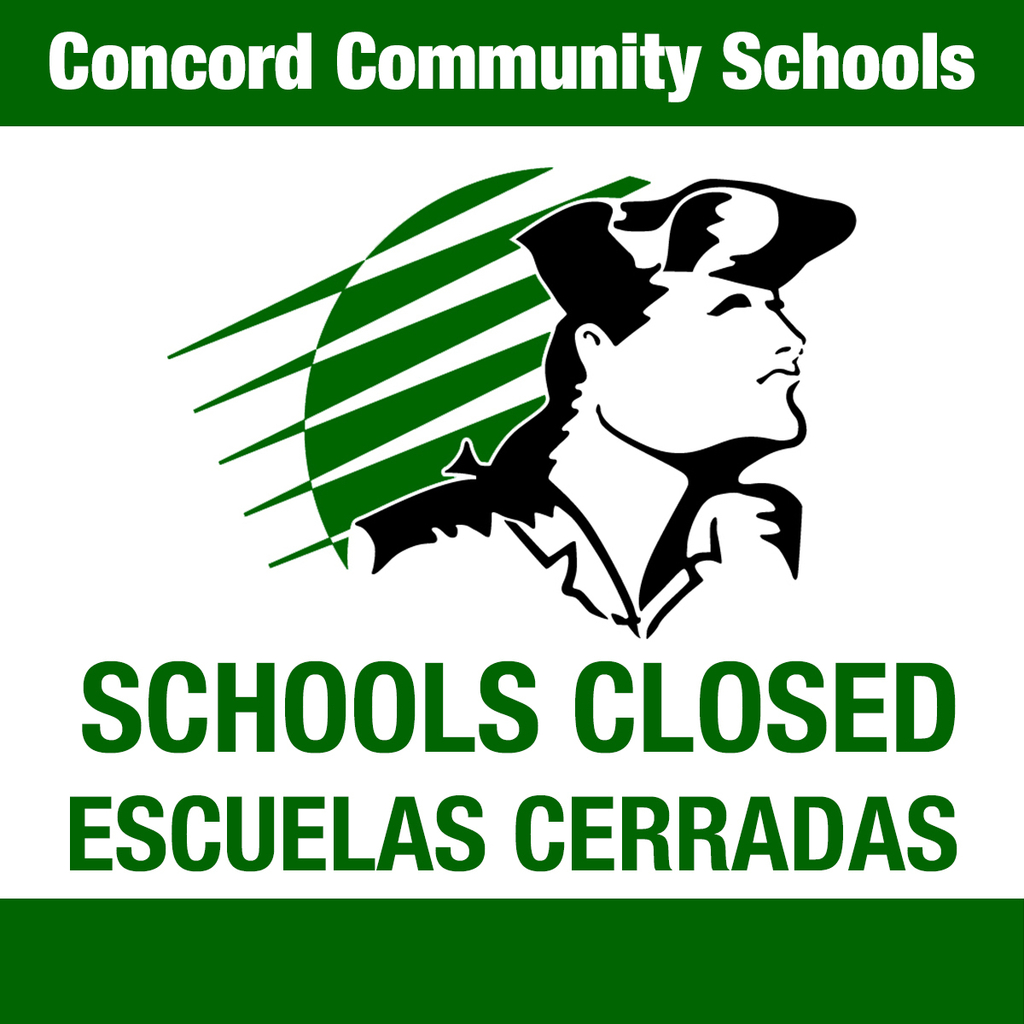 Thank you and congratulations to our 2020 year-end retirees Debra Richman and Janele Coyle! #ConcordPride Debra Richman began her career at Concord East Side Elementary during the 2005-2006 school year after completing the transition to teaching program at Bethel College. Her first career was as a nurse! Mrs. Richman taught 5th grade for several years, before moving to 4th grade during the 2009-2010 school year. She is an amazing math instructor and went above and beyond to organize fun activities for 4th grade students. Her friends at Concord East Side wish her a happy retirement filled with gardening, enjoying the outdoors, and spending time with family! Nurse Janele Coyle started as a part-time school nurse at Concord East Side Elementary in August 2010. After a short break, she returned to the school nursing position in April 2013. For the past seven years, she has served the students and staff of Concord East Side with a heart of gold, sincere caring for each and every student who finds their way to her clinic, and a great sense of humor along the way. Her years of nursing experience have been a valuable gift both to her home school and her nurse colleagues. We wish her a happy retirement!

An internet safety update from our technology department: Concord Community Schools has implemented a system called Gaggle to add an extra layer of security as we ensure students stay safe online. This new system will monitor student activity on Chromebooks by reviewing real-time content in Google Chat, Google Meet, and Google Hangouts, and notifying school administrators and emergency personnel on any possible student situations. Learn more:
https://www.youtube.com/watch?v=t5INemQdevA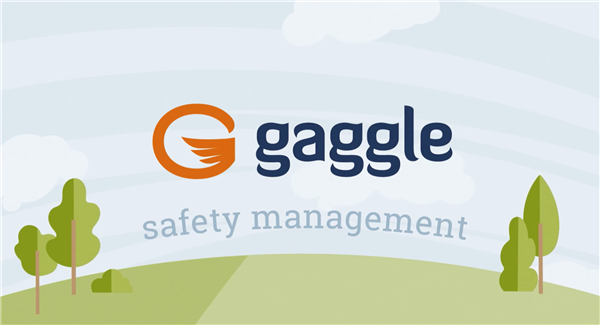 A holiday safety note from our health office: If your family travels domestically or internationally during this two-week holiday break, please refer to the CDC's latest travel guidelines to keep you and your family safe and healthy! Please note that upon your return to Elkhart County the CDC has specific recommendations for isolation and quarantine. We want to wish you all a safe and wonderful holiday break!
https://www.cdc.gov/coronavirus/2019-ncov/travelers/index.html