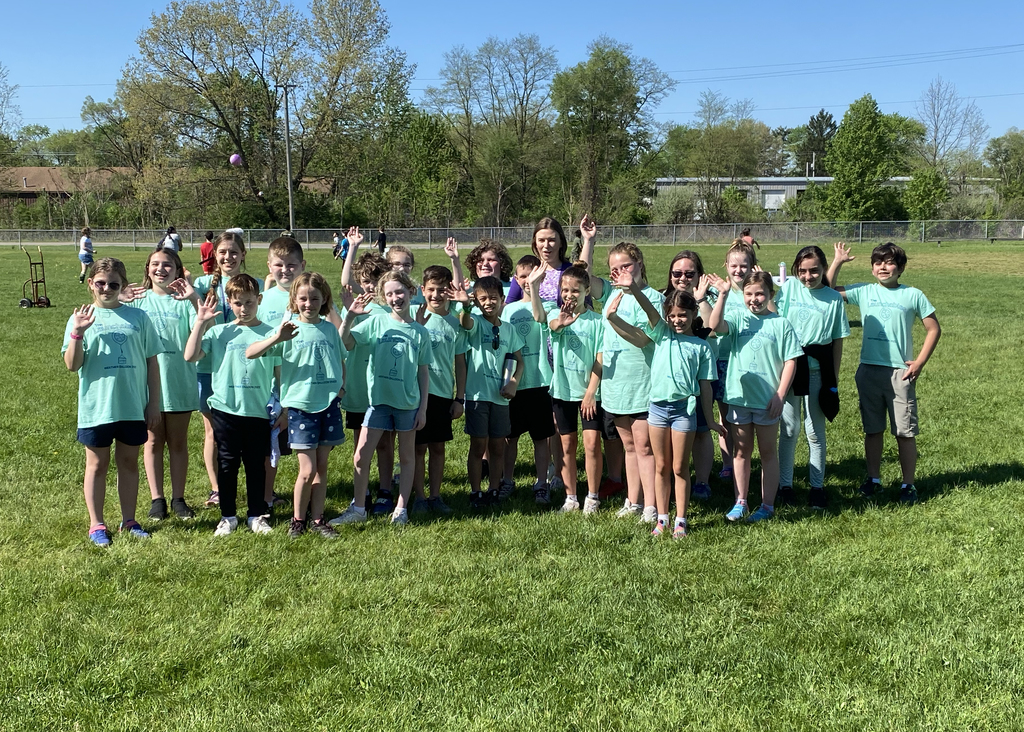 We're sharing this great staff photo of the team at Concord West Side Elementary that was taken last week, along with a thank you to this group who truly live out their "Whatever it Takes" motto for students! Thank you! #ConcordPride


Our sincere gratitude and thanks to Nic Minder, Concord's first Chief of Police, as he completes his final day with us today! Thank you for everything you've done to ensure the safety of our students and staff over the years! See you soon! #ConcordPride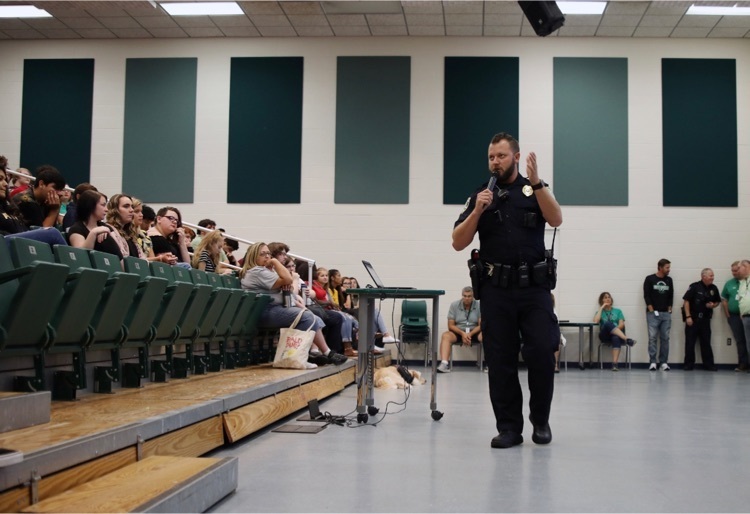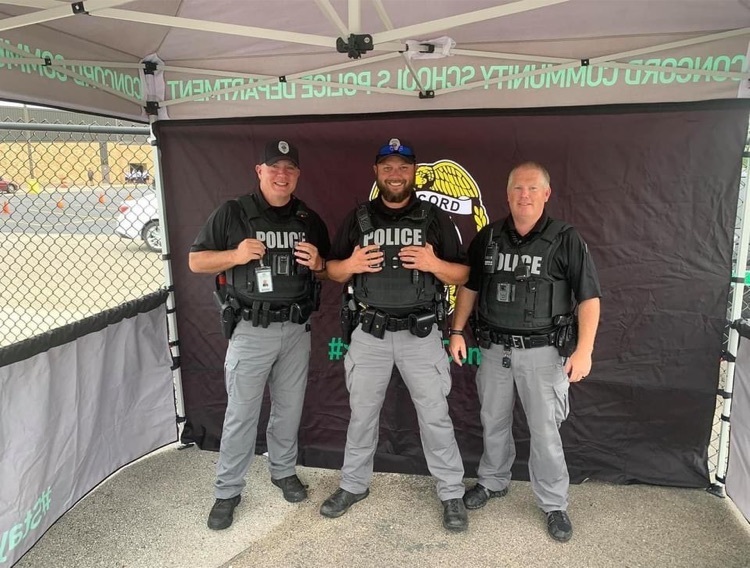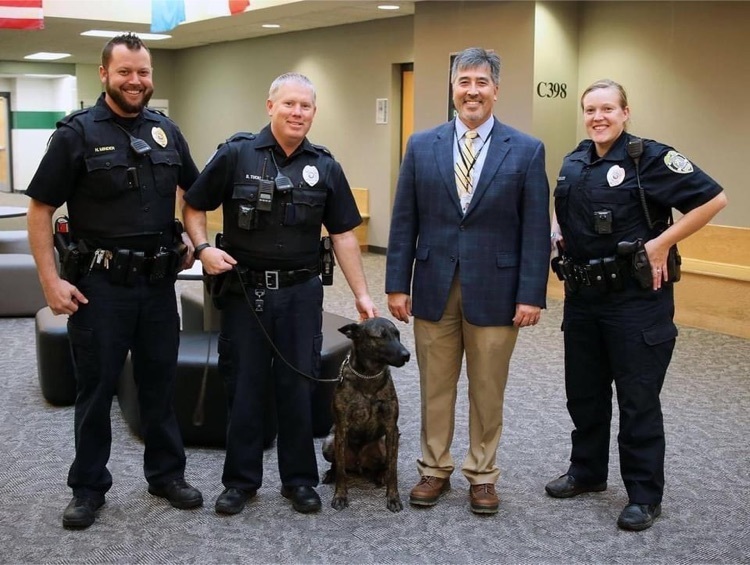 The Concord Jazz Cafe will return to McCuen Gym on Friday, May 20! Tickets are $20 per person and include tickets to the show and dinner. The event begins at 6:00 p.m. Get your tickets today!
https://concordmusic.ludus.com/
#ConcordPride

Kindergarten students at Concord East Side have been studying animals and their habitats and on Wednesday had the opportunity to visit the Potawatomi Zoo in South Bend! #ConcordPride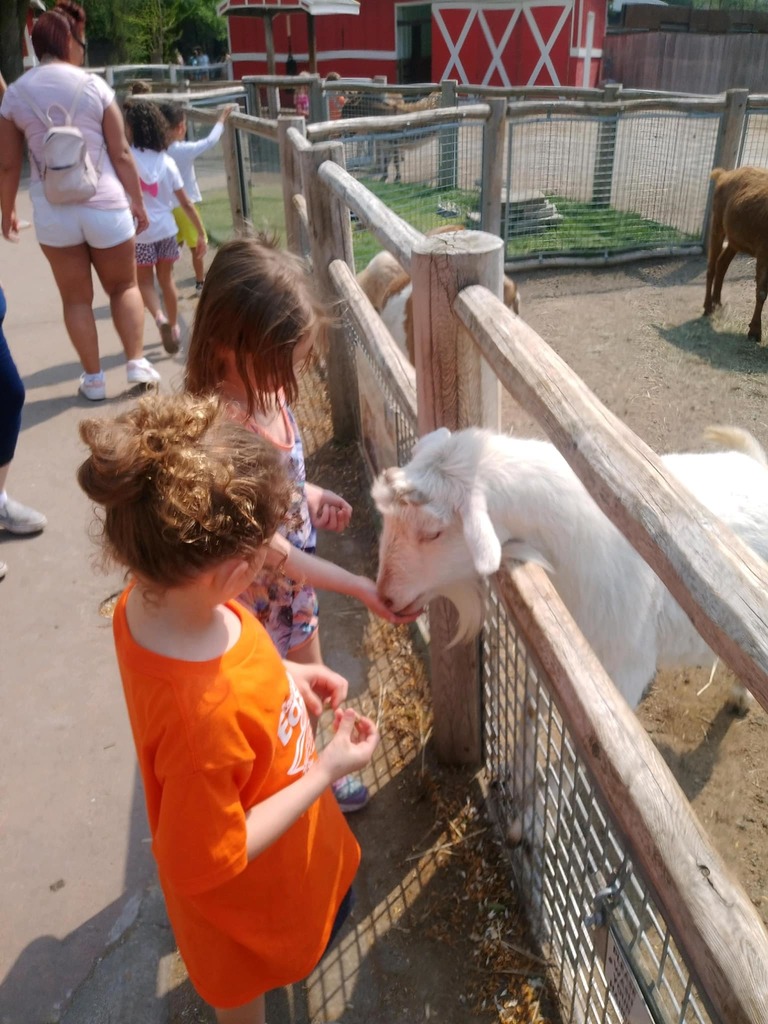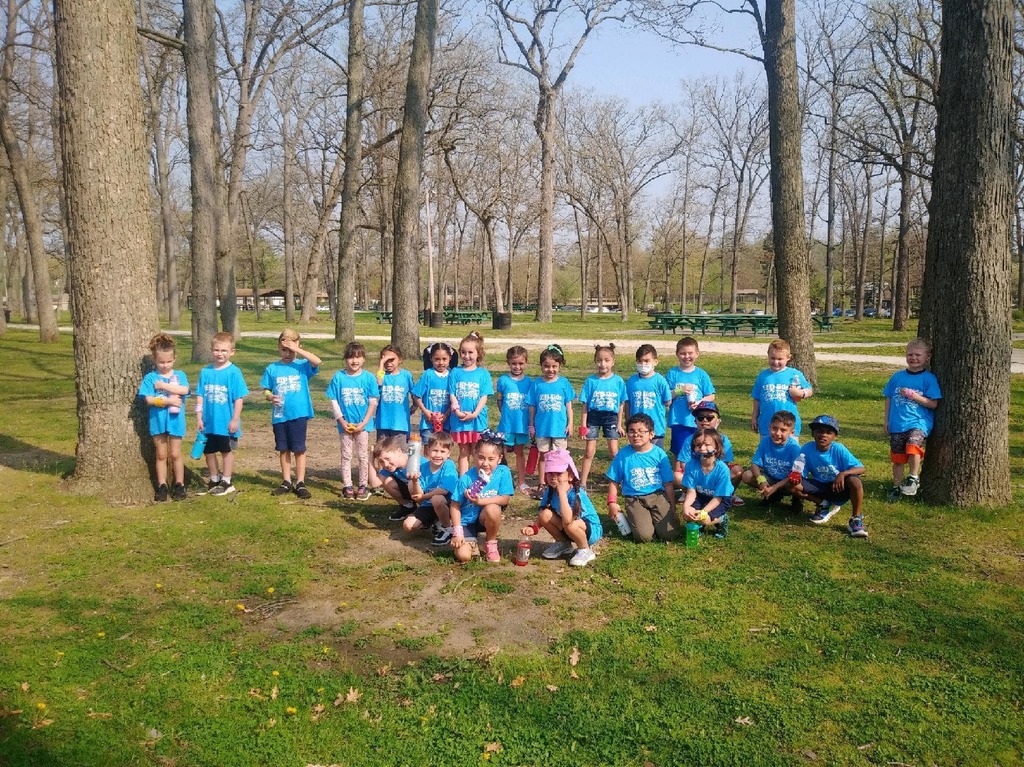 The All School Band Festival returned to McCuen Gym this week as the performing arts department celebrated the 58th annual event! It was incredible to see -- and hear -- all of these performers in one location! #ConcordPride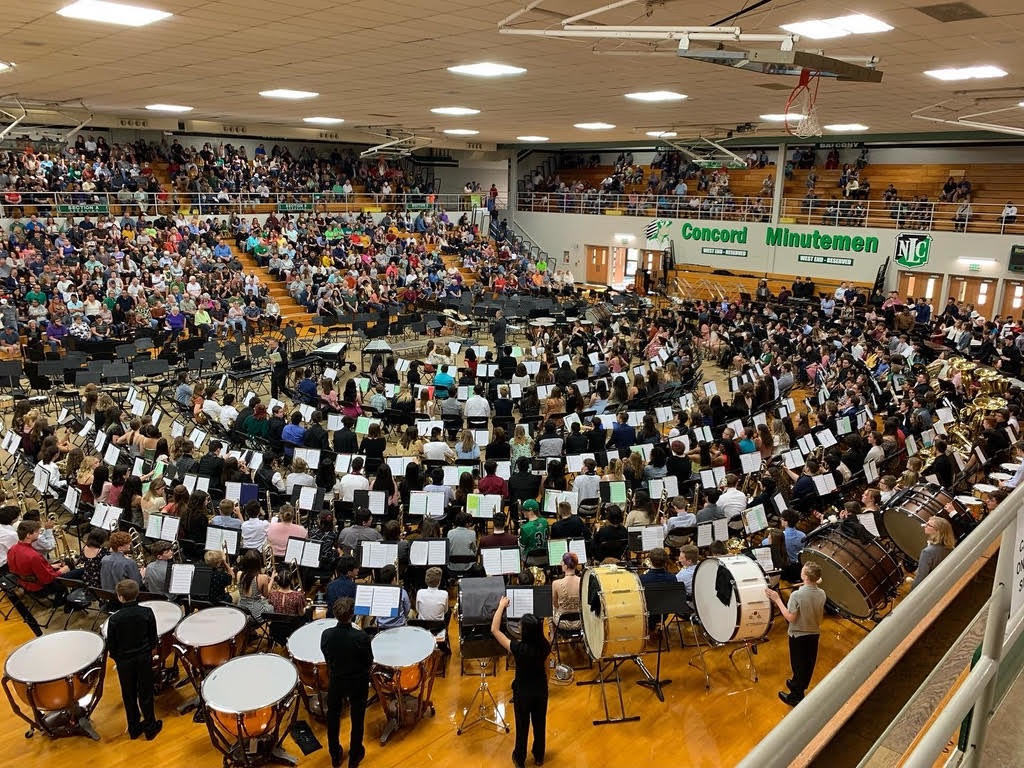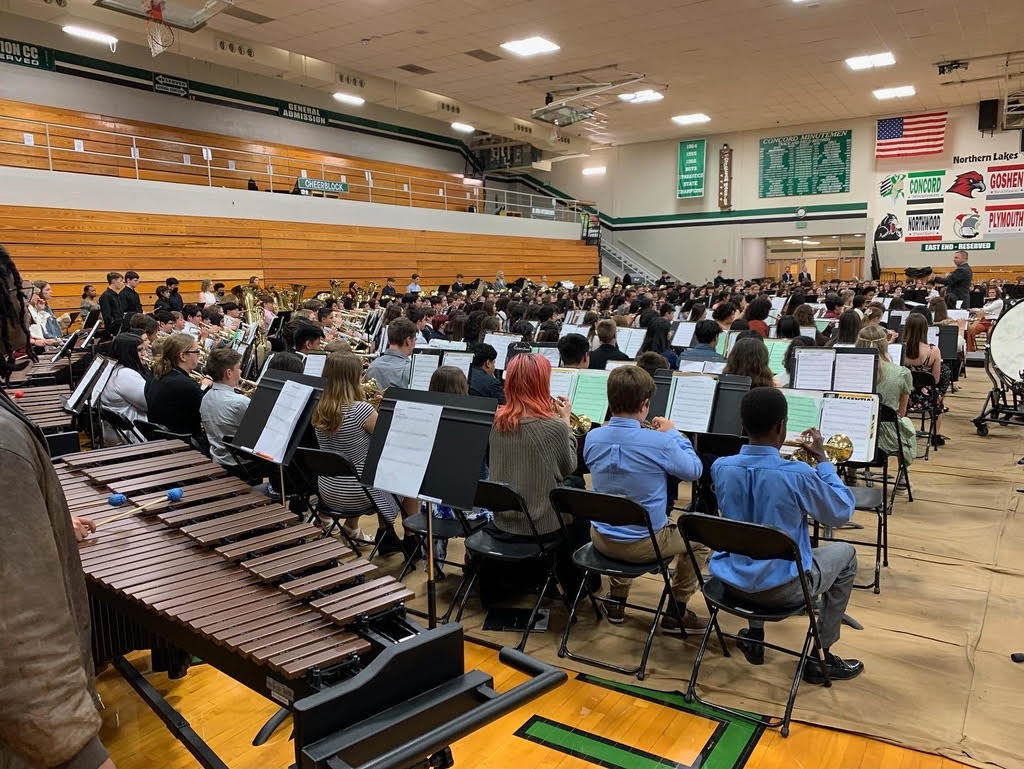 The Concord Choral Department will present the 50th Pops Concert on Friday (May 13) and Saturday (May 14) at the BPAC! We are celebrating 50 years of choral excellence at Concord with an alumni choir and soloists throughout the concert! Tickets:
https://concordmusic.ludus.com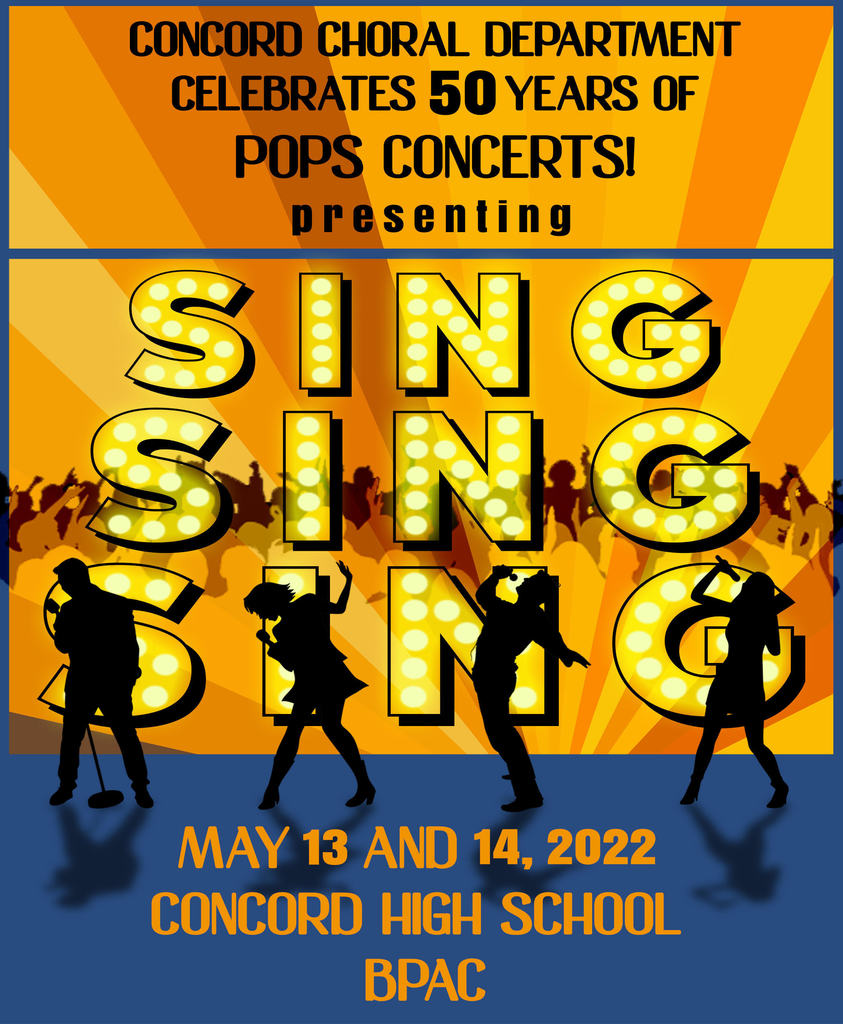 This afternoon's retiree celebration at Concord Ox Bow recognized six staff members for their many years of service! Priscilla Hartsough, Mike Elijah, Becky Shail-Hamilton, Amy Fields, Deb Haffner, and Sue Kime, you will be missed! Thank you! #ConcordPride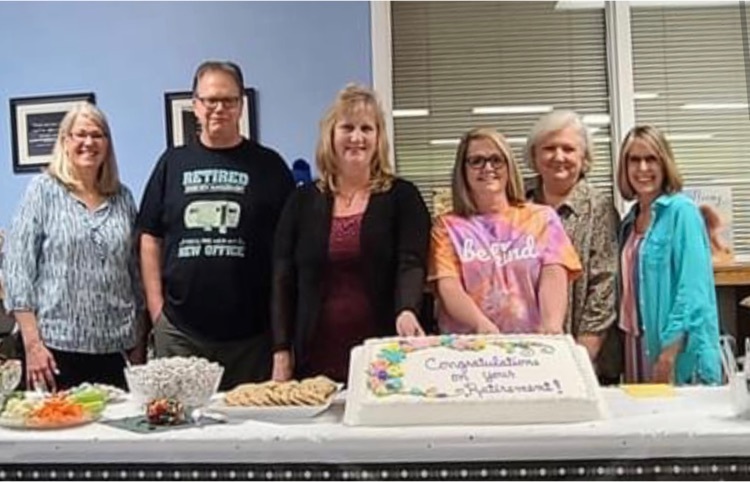 Concord School Board members Kelly Barr and Jared Sponseller were recently honored with Exemplary Governance Awards by the Indiana School Boards Association! Thank you for all you do for us. We appreciate your service to our community! #ConcordPride

Congratulations to the Concord High School Wind Ensemble for qualifying for the Indiana State Concert Band Finals! The state contest is Saturday and we're so proud to have them representing our district at the state level! #ConcordPride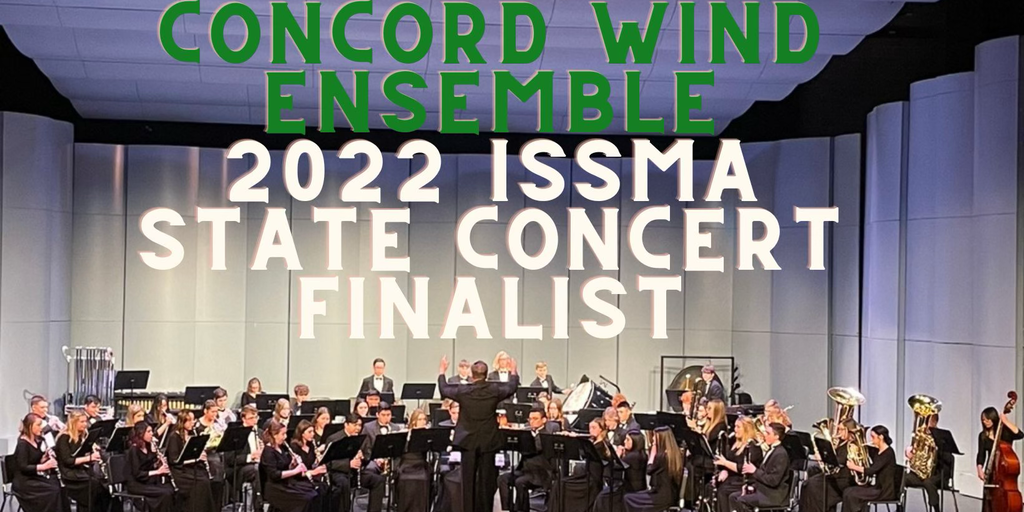 CCSPD was featured in ABC57's Beyond the Badge series!
https://www.abc57.com/news/beyond-the-badge-concord-community-school-s-in-house-police-department
Officer John Riddle described Concord as a close-knit community. "I think the students connect with us and it's just been a great opportunity and a great experience," Riddle said. "If you show them who you are and you're just a normal person, you know, I've mended some of those fences the short time I've been here with some of those kids that had bad experiences with police and that makes it all worthwhile." Thank you, Concord Community Schools PD for everything you do to make Concord schools a safe place for all! #ConcordPride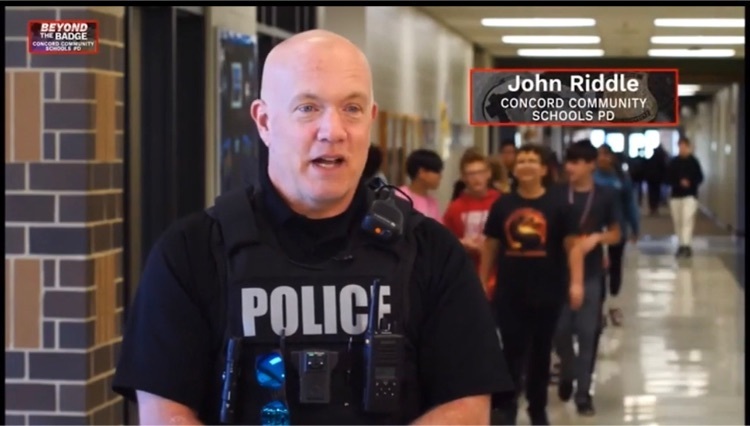 We had such fun welcoming our incoming Kindergarten students during Kindergarten Roundup last week! We are continuing to accept kindergarten enrollments online at
www.concordschools.com/enroll
. If you live out of district, the deadline to apply is May 27! Don't delay!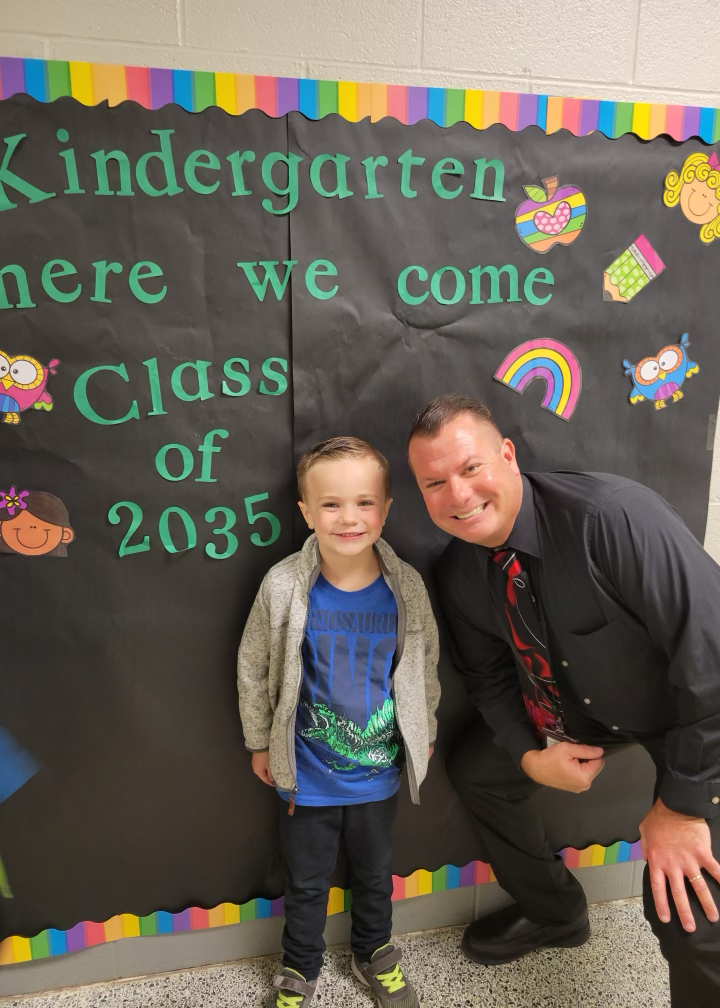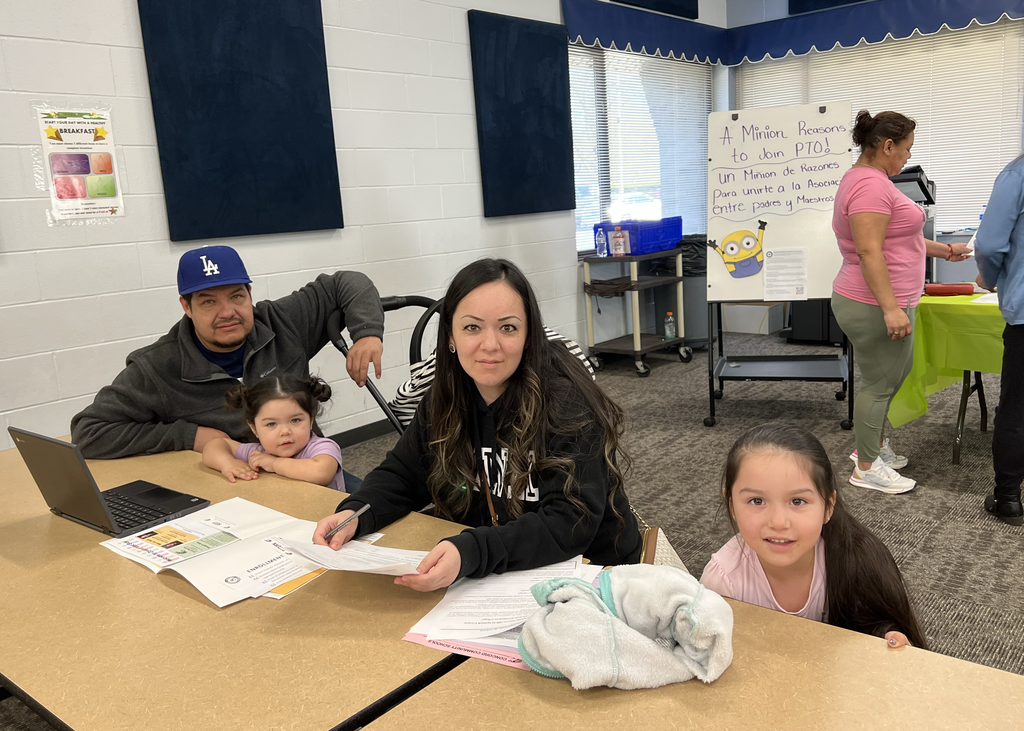 REMINDER: The Concord Community Schools Annual Corporation Art Show is TONIGHT! Join us in the CHS Community Lecture Room from 5:00-8:00 p.m. Wednesday, April 17. Enter through the McCuen Gym doors. Congrats to our student artists! #ConcordPride

Purchase a replacement stylus, case, or charging cord for your child's Chromebook for just $10 each! Items can be purchased at your child's school and cash payments can be made to the school treasurer. Please send exact change if possible! The cost of these replacement products typically ranges from $27 to $38, so we encourage you to take advantage of this opportunity. Reduced prices will remain while supplies last. We received grant funding to make this sale possible and in an effort to spread this opportunity to as many students as possible, families may purchase only one of each item.

Reminder: Concord Schools will be closed tomorrow April 15 (Good Friday). Classes will resume Monday, April 18. Recordatorio: Las escuelas de Concord estarán cerradas mañana 15 de abril (Viernes Santo). Las clases resumen el lunes 18 de abril.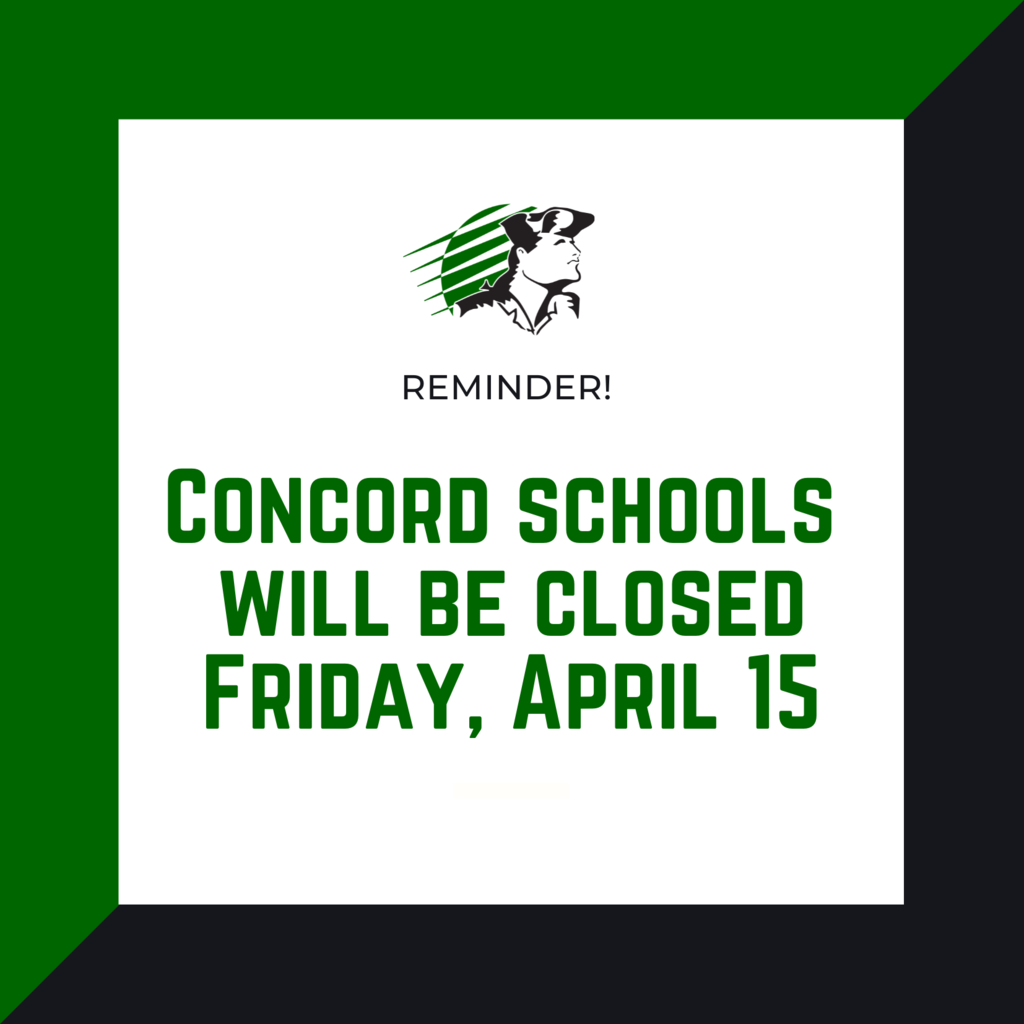 Turn your curious kids (grades K-6) into innovative thinkers this summer at Camp Invention at Concord Ox Bow! Camp will take place the week of June 13-17 and spots are running out! Secure your spot today and save $15 by using SUM15! at invent.org/mylocalcamp. #ConcordPride

Olivia Yoder, a kindergarten student at Concord Ox Bow Elementary, won a very special prize during the Ox Bow Zaar -- a ride to school with a Concord Community Schools Police Department officer! Olivia and Officer Riddle both enjoyed this experience on Wednesday! Thank you CCSPD for your work to build relationships with students! #ConcordPride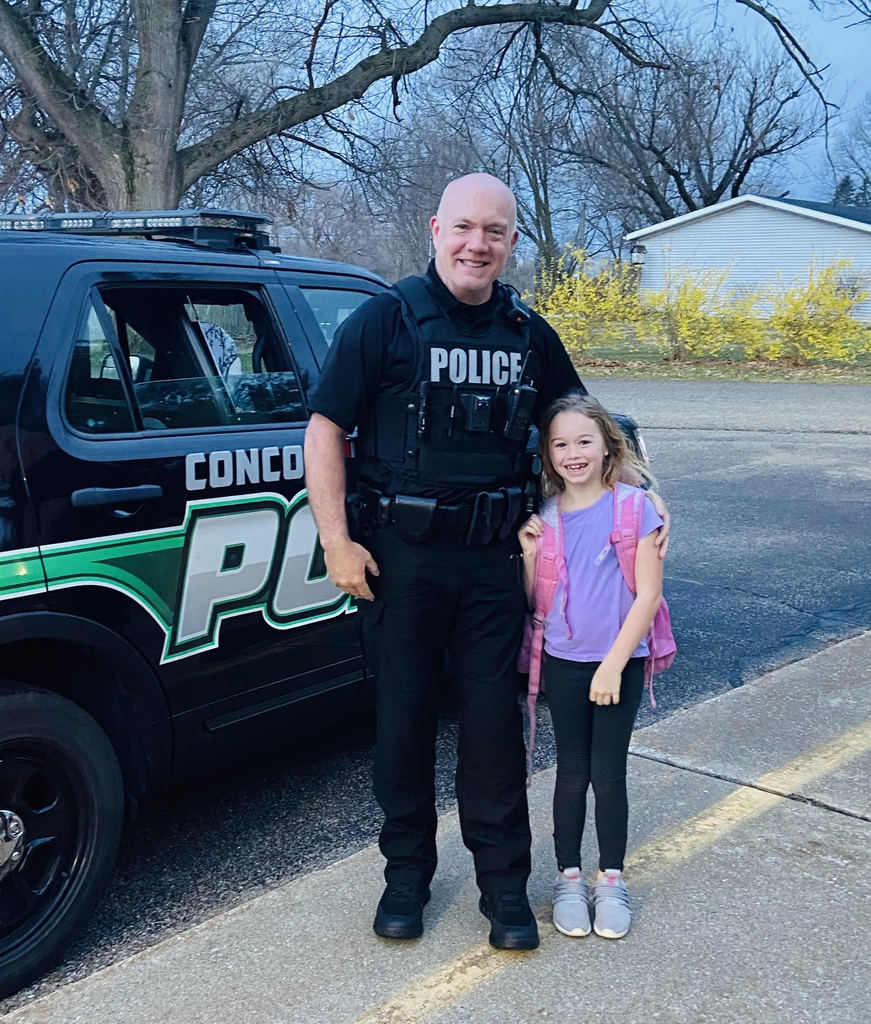 Thank you to our coaches who put in the time to complete The Coaching Zone Masterclass and learn about positive ways that they can impact our student athletes! We appreciate Dr. John Yeager's expertise and thank him for partnering with us in this important work! #ConcordPride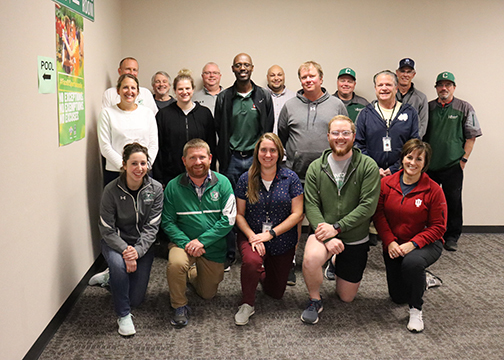 EXCITING NEWS! Cryonics FRC Team 1555 (which includes six Concord High School students!) won The Engineering Inspiration Award at the Indiana State Championship and will be representing Concord, Elkhart, The E3 Robotics Center, and the State of Indiana at the World Championship in Houston, Texas. They will be competing against over 450 teams from around the globe from April 20-23, 2022! The team is seeking community support to cover the $25,000 cost for all of the students to participate. If you'd like to contribute, the link to do so is
https://donate-usa.keela.co/team-1555-world-championships
! Thank you for your support! #ConcordPride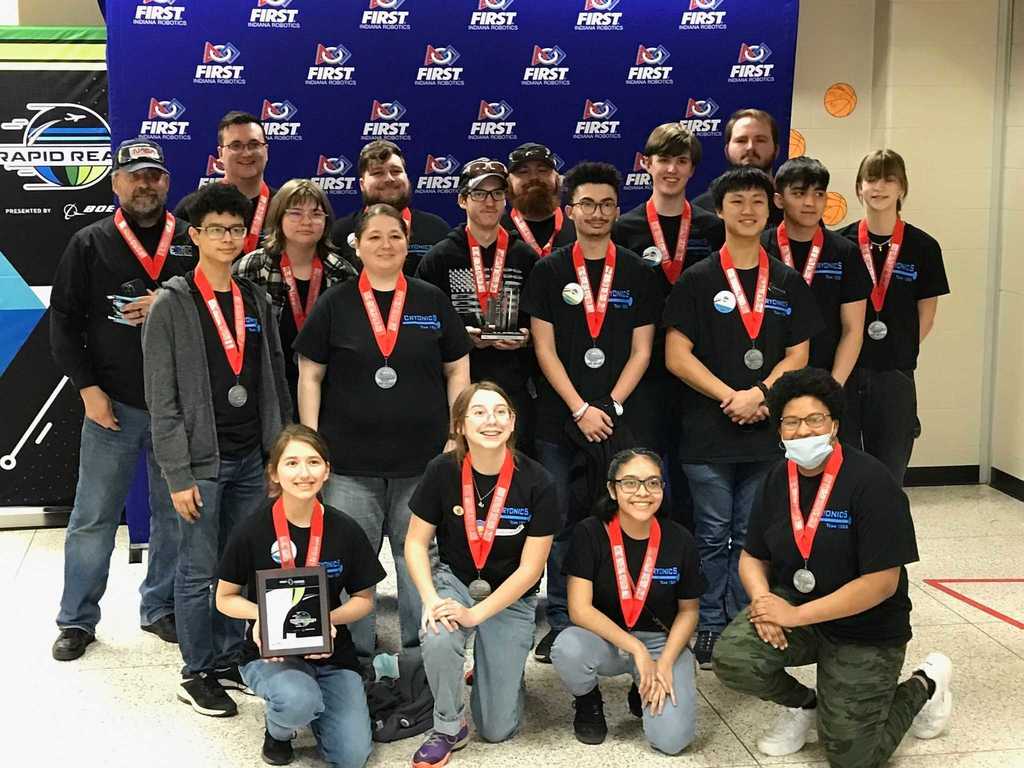 Attention NEW kindergarten families! Enroll today and some FREE Concord Swag is yours to enjoy! Follow these steps: 1. Enroll online at
www.concordschools.com/enroll
on or before April 15 2. Stop by the Concord Education Center for your swag! #ConcordPride #WelcomeHomeToConcord